Microsoft launches Office for iPad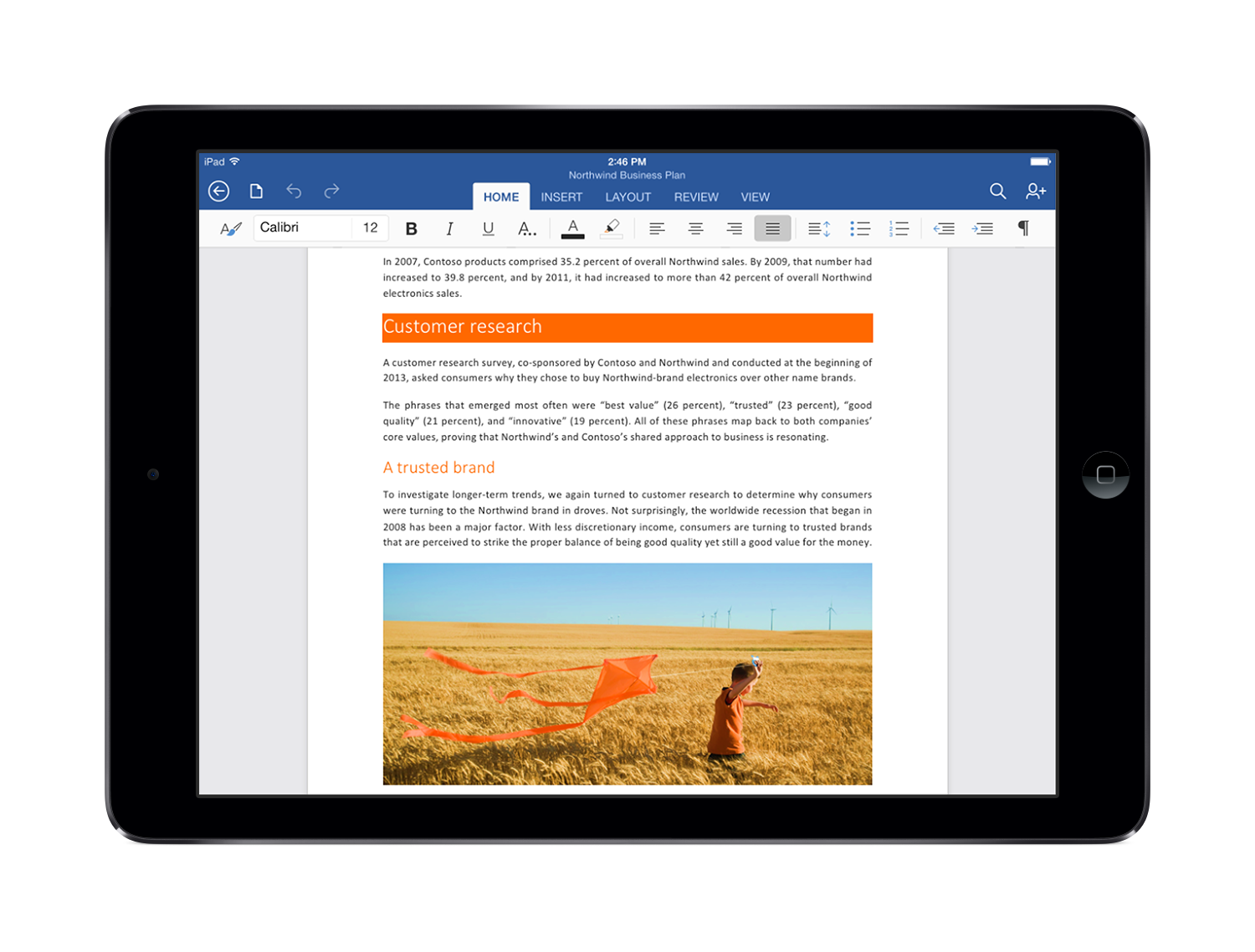 It's taken a very long time, but today, finally, Microsoft unveiled Office for iPad. Despite the name, Office for iPad is three separate apps -- Word, Excel and PowerPoint -- which are individually available in the App store.
The apps have a familiar interface, with the same Ribbon interface and layout. But at the same time, they're not just a port of the regular desktop version. Menus have been optimized for touch; objects can similarly be dragged, rotated or resized with a swipe; Excel has a special formula keyboard to help you enter data quickly, and everything scales properly in both portrait and landscape mode.
There's solid integration with other iPad features, too; you can use voice dictation to create a document, perhaps, or AirPlay to project your finished presentation.
Best of all, there's plenty of functionality here. This isn't the hobbled Office Mobile for iPhone: there are templates, tables, footnotes, filters, transitions, collaboration tools, and just about everything else you'll need. Formatting is preserved so documents look just as you'd expect, and of course you can save and share your documents in OneDrive, OneDrive for Business and SharePoint.
If you're just looking for a viewer, then the good news is that the Office apps are free. Just download them and you'll be able to read and present documents, spreadsheets and presentations.
To create or edit documents, though, you'll need an Office 365 subscription. If you have one already, no problem; you're covered for all the apps installed on up to five tablets, as well as five further Office installations on your PCs and Macs.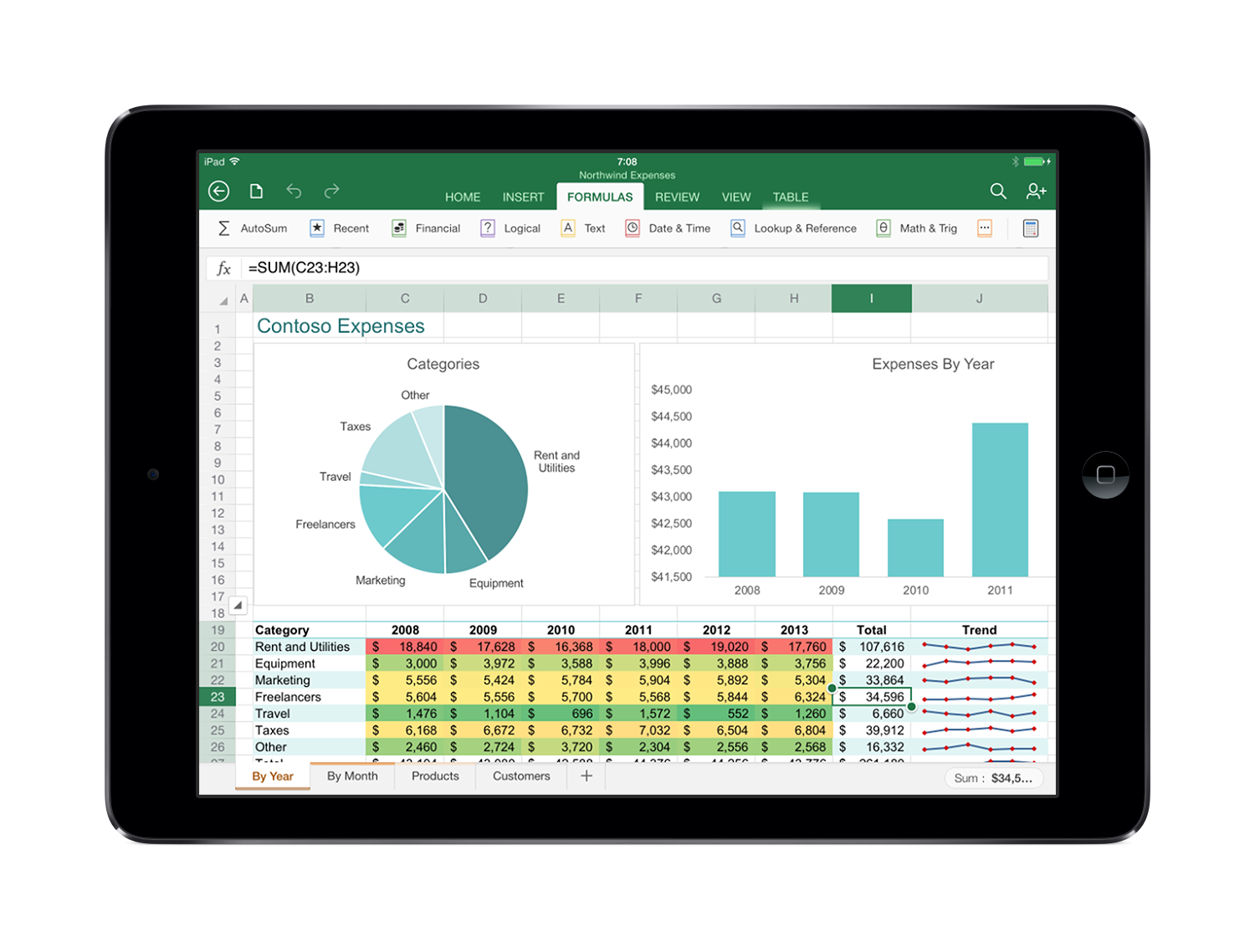 If you're not a subscriber, Microsoft says Office for iPad will be covered by the upcoming Office 365 Personal at $6.99 a month ($69.99 a year).
There's no doubt that Office for iPad looks great, is powerful and easy to use. But whether it's good enough to justify the price, when there's so much free competition, is another question.