Younger Millennials watch more video on alternative devices than TV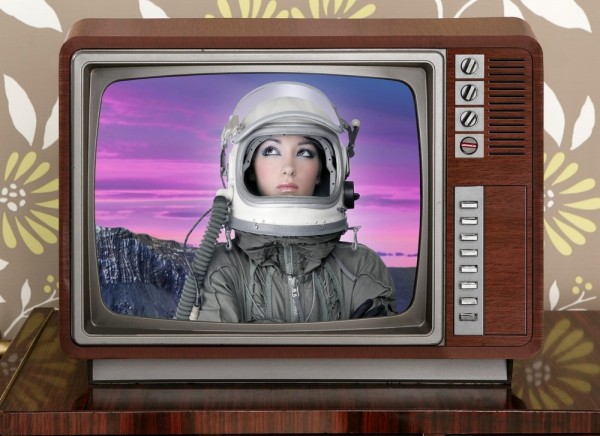 It doesn't come as any real surprise that more video is being consumed on alternative devices. With a growing amount of choice from services like Hulu, Netflix, YouTube and others, our video entertainment no longer requires a TV.
According to a new study conducted by Deloitte, the younger portion of the Millennial generation, those aged 14-24, now consume the majority of their video through alternative devices -- computers, smartphones, tablets and gaming devices.
While the TV still accounts for the highest percentage, at 44, other methods make up the remaining 56-percent. Computers, both desktop and laptop, rank at the top, garnering 32-percent. This is followed by the smartphone, gaming console, and tablet in descending order.
Trailing Millennials, as they are referred to, were the only segment in which the TV lost. Leading Millennials, aged 25-30, still prefer the television, though just barely, at 53-percent. The popularity of the boob-tube rises as the age does, getting 70-percent of Gen X, an 88 share from boomers and 92-percent of Matures.
None of this is too shocking. However, the survey doesn't seem to account for alternative set-top boxes like Roku. Granted, it can be argued that these are hooked to a TV, but so are game consoles. I would expect these numbers to continue to shift, likely at an increasing rate.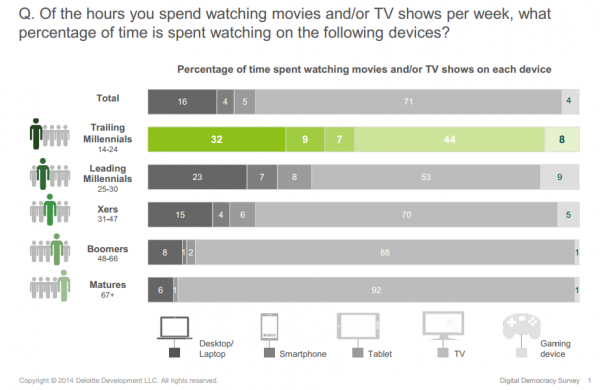 Photo Credit:  holbox/Shutterstock