Best iOS apps this week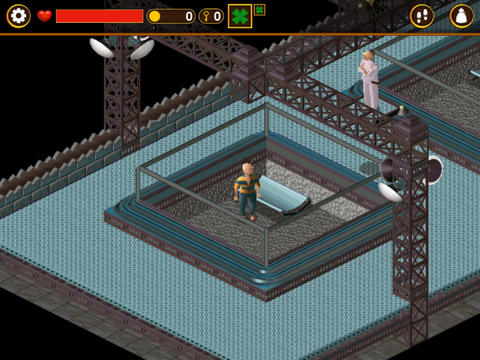 Twelfth in a series. Microsoft rolled out Office for iPad this week, and it's excellent. Like Apple iWork, it's not a single app but rather three individual apps for Word, Excel and PowerPoint (an updated OneNote is available too). You need an Office 365 subscription to get the most out of it, as without one you can only view documents.
Other featured apps this week include a modern remake of Little Big Adventure (a classic game from the nineties), a touch typing tutor, a drawing app for children, a sweeping and rather too addictive Game of Thrones RPG, a Captain America tie-in, and a group text messaging app.
As always, if I miss an app that you think should definitely have been included, let me know in the comments below, or drop me an email.
Here is my selection for this week.
Paid App of the Week
Little Big Adventure ($3.99)
Originally released on the PC in 1994 (was it really that long ago?), Little Big Adventure -- also known as Relentless: Twinsen's Adventure -- gets a new lease of life on iOS.
In the game, you take on the role of Twinsen, a young hero living on Citadel Island. Locked up by evil dictator Dr. FunFrock you'll need to escape from your cell and find a way of saving your planet.
Although it's been 20 years since the original was released, the game has aged well, and the updates added to make the most of the touchscreen abilities really improve the gameplay.
Free App of the Week
Well no surprises here that my free app this week is Microsoft's new suite of Office apps.  Before they were launched I wasn't really expecting great things, but Microsoft has crafted something very special here. Sure, you need an Office 365 subscription to use them, but that makes a lot of sense from Microsoft's perspective. The new apps have rocketed to the top of the Free apps list already, with Word currently sitting at the top, and Excel and PowerPoint taking the third and fourth spots respectively.
You can read all about the new apps here.
Microsoft Office Mobile for iPhone has also undergone some changes and is now free for home use. The app lets you view and edit your Office content on the go.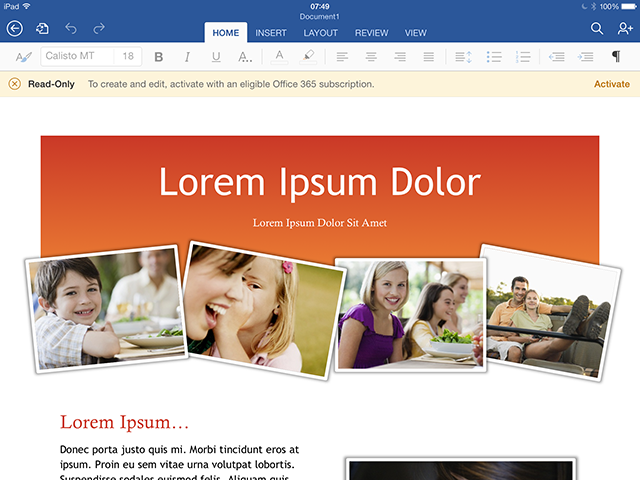 Other Apps
Offers in-app purchases.
Game of Thrones is set to return to TV screens in a week, and to get you in the mood, Kongregate has released an iOS version of the Facebook and web game that is already enthralling some 2.5 million players around the globe.
The game offers improved Retina graphics and Game Center leaderboards and takes place in the days before the death of the King's Hand. You choose your character's background and swear fealty to one of the great houses -- Stark, Lannister, Targaryen, Baratheon, Tyrell, or Greyjoy. All the familiar characters are here, and there are over 2,500 quests to undertake.
New quests are added each week, as well as updates to match the latest episodes as they are shown on HBO.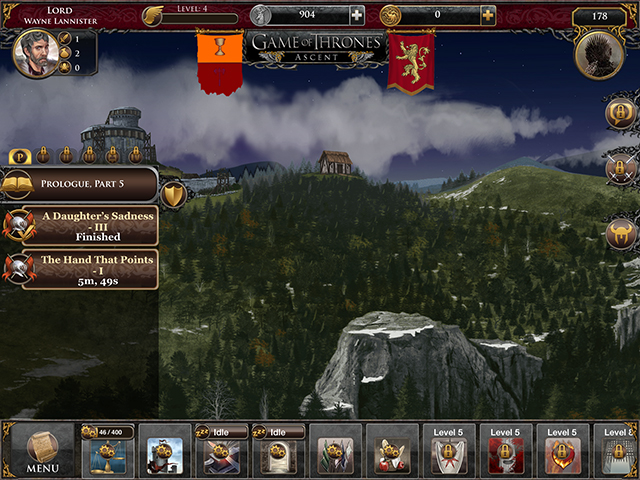 Schoola helps parents shop for kids' clothes and help their school in the process. It's a massive online store for brand name "like-new" kids clothes at major savings -- with a portion of each sale (40 percent) going back to the school from where it was donated. More than 3,000 schools across the USA already support it.
The app gives parents access to over 2,000 brands, including Gap, Hanna Andersson, Tea Collection and Mini Boden, and you get 40 percent off your first order (the promo code is included in the app).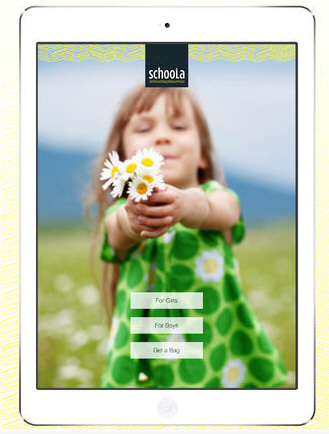 iColorType ($2.99)
The iColorType iPad app teaches children (or adults) how to touch type using a colored keyboard. Would be typists learn the correct motor skills and build muscle memory by associating each finger with the corresponding colored keys on the keyboard. The app includes an introductory overview, typing speed test, short words beginner lesson, and full lesson plan with 10 learning modules. It's perhaps overpriced, but if you want to learn how to type properly it can definitely help.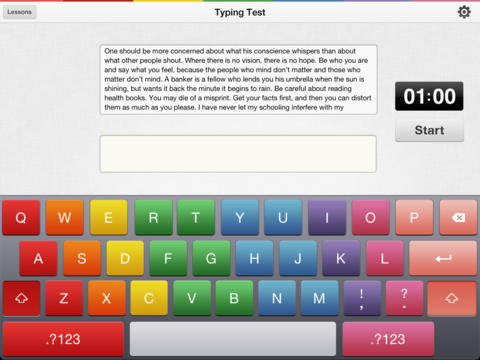 Captain America: The Winter Soldier ($2.99)
Offers in-app purchases.
Gameloft's official game of the Marvel movie blockbuster lets you play as Captain America and lead a S.H.I.E.L.D. Strike Team against several nefarious criminal organizations. The game offers fun tactical action gameplay, and asynchronous multiplayer so you can join a clan and battle rival players.
The graphics have a stylish comic book look to them.
Greet & Send lets users send group text massages with a personal touch. So if you want to fire off holiday greetings, invitations, thank you notes and more to a whole bunch of people, you don't have to do each one individually, or send a boilerplate message. You can add your friend's name to the message itself by clicking his or her name from the contacts list on your phone. The app also lets you edit the name on the message, prior to sending it.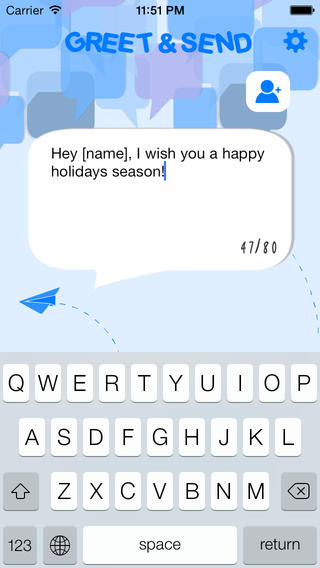 Apple's App of the Week
Offers in-app purchases.
This week's free deal is a drawing app aimed at children aged between 0 and 5. To use it you'll need your iOS device (iPhone or iPad), the app, and a pen and piece of paper. The app encourages children to draw an animal body around the outside of the device. There are funny animations designed to help children master the alphabet.