Black Entertainment Television launches BET NOW mobile app for Android and iOS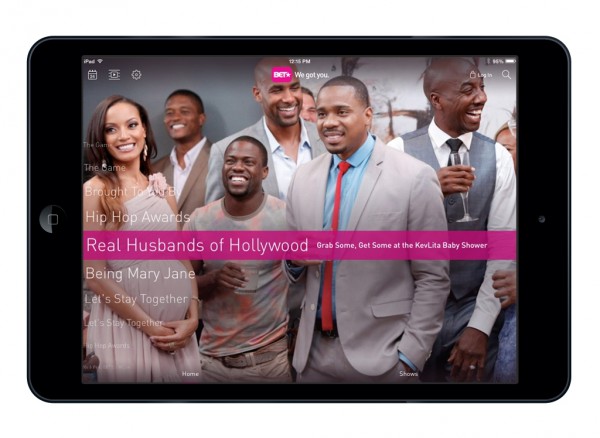 When it comes to mobile media apps, there is no shortage of available content. It is simply overwhelming to choose between the various music and video services, such as Netflix, Beats Music, and Hulu Plus, to name a few. However, more choice is always a good thing, as it can cause a competition that ultimately helps consumers with lower prices.
One network that has been lacking a representation in the mobile app landscape is BET -- Black Entertainment Television. While the network self-proclaims to focus on African-American audiences, people of any color or nationality can enjoy it. Today, the network launches the BET NOW app for iOS and Android.
"With BET NOW, users are one download away from consuming some of their favorite BET shows on their tablets and phones. Apps are an increasingly important part of the mobile eco-system given the ubiquity of smart phones, the ability to have a direct connection to our consumers, and the growing rate of video consumption on these devices", says Brandon Lucas, Vice President and General Manager of BET Mobile.
The company explains, "BET NOW provides fans access to a library of full episodes of some of their favorite current shows including The Game, Let's Stay Together, Being Mary Jane, Real Husbands of Hollywood and 106 & Park as well as hit classics. Users can access this content via TV Everywhere authentication -- a process whereby users verify their subscription through their TV provider. It is now available to 55 million households across more than 20 distributors, including some of the largest, such as AT&T U-verse, Cablevision, Cox, DIRECTV, Time Warner Cable, and Verizon FiOS".
I downloaded the app on my Android phone and it seemed to work rather well. However, on a few occasions I received a "cannot reach server" error message when trying to load a video -- expected from such a new service. Overall though, it is well designed and chock full of original programming. By signing-in with your television provider credentials, you can add quite a bit of free content.
If you give the app a try, please tell me how you like it in the comments.