Cloud adoption reaches over 90 percent as the technology matures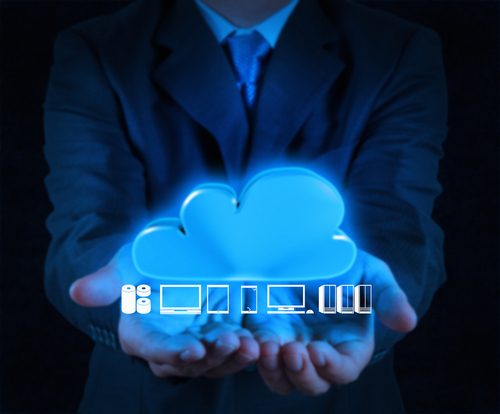 Use of the cloud is close to becoming universal as enterprises increase their adoption of both private and public services.
This is one of the main findings of the 2014 State of the Cloud report released today by RightScale. It also finds that as cloud use matures security concerns lessen and attention increasingly shifts to managing the ongoing challenges of compliance, cost management, and performance.
"Enterprises are adopting cloud computing in record numbers and have leveraged growing experience to overcome many of the early challenges including security," says Michael Crandell, founder and CEO of RightScale. "Large enterprises are complex and understandably deliberate in cloud adoption, yet with increased adoption they continue to unlock more value".
RightScale surveyed more than 1,000 IT executives and found that 94 percent of organizations asked are running SaaS applications or experimenting with infrastructure-as-a-service. 87 percent of organizations are using public cloud services.
As companies come of age in their understanding of the cloud they deploy more and different uses. Test and development applications top the list, with more than 85 percent of cloud-focused companies deploying them in the cloud. Customer web apps and internal web apps follow, however social apps have seen fewer cloud deployments at 18 percent, down from 23 in last year's report.
A number of respondents report significant benefits from their cloud usage, these include improved availability and better geographic reach as well as cost savings. Respondents in more cloud focused organizations report that issues require ongoing attention -- compliance, cost and performance -- have become more important than security worries.
Looking ahead, many enterprises see hybrid and multi-cloud implementations as their goal. 74 percent of enterprise respondents say they have a multi-cloud strategy, and 48 percent are planning for hybrid clouds. In addition, 15 percent of enterprises expect to use multiple public clouds, and 11 percent are planning for multiple private clouds. Companies are also embracing DevOps to enable faster production of software as well as moving towards self-service IT.
The report also notes growing competition in the public cloud space. Amazon Web Services continues to dominate on 54 percent but offerings from Google and Microsoft are gaining the interest of cloud users, with Azure leading among enterprises and Google Cloud Platform among small and medium organizations. Rackspace Public Cloud is second within the SMB segment.
In private clouds OpenStack looks set to knock VMware off the top slot whilst Microsoft System Center is a strong third among enterprise users.
The survey provides an interesting overview of how cloud usage is changing as the technology matures and enterprises learn how to make it work for their needs. If you want to read more the full report is available to download from the RightScale website.
Photo Credit: everything possible / Shutterstock