Dell toughens up its act with new rugged systems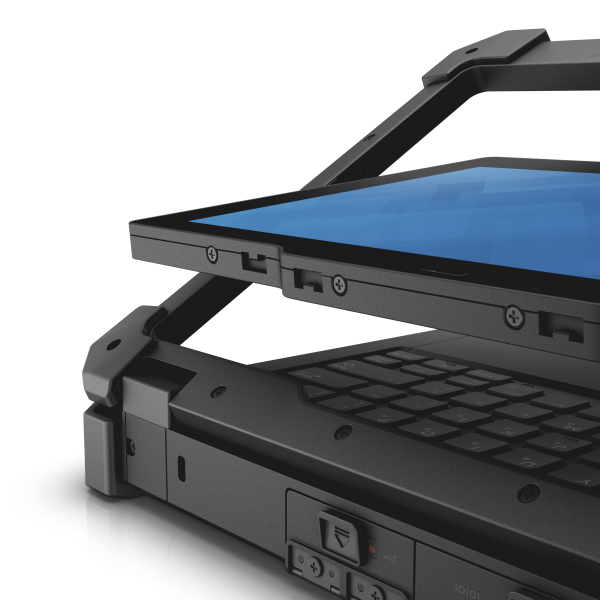 As computers become essential tools for more and more jobs they often need to work in harsh environments that would damage a conventional machine.
Dell is launching two new Latitude Rugged Extreme systems that are purpose-built to withstand hazards such as dust, moisture, drops, vibration, extreme temperatures and other punishing conditions faced by users in fields such as military service, public safety, manufacturing and first response.
The Latitude 12 Rugged Extreme is the industry's first fully rugged convertible notebook that easily transforms into a tablet, the Latitude 14 Rugged Extreme is a notebook that's built for demanding conditions.
"With new ground-up design and industry-first innovations, the Latitude 12 and 14 Rugged Extreme mark the beginning of a renewed and expanded commitment by Dell to the rugged space," says Kirk Schell, former officer in the United States Navy and vice president, commercial PCs, client solutions group at Dell. "The Rugged Extreme line is backed by the Latitude promise of reliable, secure and manageable commercial PCs and can move easily from the boardroom to the battlefield or wherever the job takes you -- an assurance unmatched by the competition".
The machines are built using impact-resistant polymers and sturdy magnesium alloy. Data is protected from the elements with sealed doors and compression gaskets while enabling performance at high temperatures with fourth-generation QuadCool thermal management.
Both systems feature a Direct-View outdoor display that's designed to be readable in bright sunlight and reduces reliance on backlighting to prolong battery life. Resistive multi-touch on the Latitude 12 means it can be used even when wearing gloves. A sealed backlit keyboard allows work in low lighting conditions.
Each offers up to 16GB of RAM and 512GB of solid-state storage. There's also a full HD webcam with a privacy shutter and the Latitude 12 features an eight megapixel bottom camera with flash.
Prices for the Latitude 12 Rugged Extreme convertible notebook start at $3,649 and it will be available from May 6. The Latitude 14 Rugged Extreme begins at $3,499 and will go on sale in mid-May.