Hulu details its Amazon Fire TV app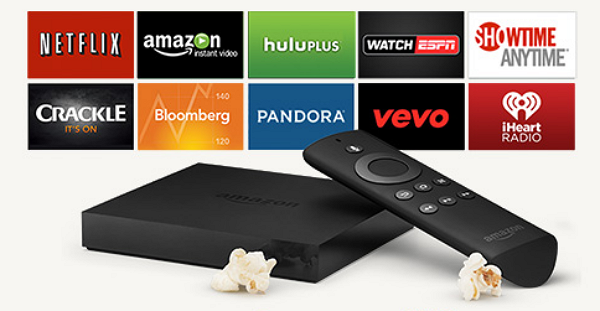 Yesterday, Amazon unveiled its Fire TV set-top box, and while the announcement came as little of a shock, given the information being rumored around the web, what was left were details. Now those are in place and the box is shipping to customers. Since the announcement, other support information has emerged, including Plex, and now Hulu.
The streaming video service was already included on the new Amazon box -- we knew that when it appeared during the announcement -- but what it would offer was not discussed.
Today Hulu answers that question, detailing the enhancements included for Amazon. "Our Seattle-based Living Room Development team has worked closely with Amazon to ensure that users will receive the most enhanced and updated version of the Hulu Plus Living Room experience on Amazon Fire TV", says Hulu's Jon Cohen.
What's included? The company promises larger artwork, a new search experience that makes finding content easier, a new playback interface that is "simplified with clean and intuitive controls". Hulu kids also makes an appearance, giving parents a bit of peace-of-mind when it comes to content and ads -- it's commercial free.
This obviously is not free -- you'll be paying $7.99 per month for a Plus account, though there is the offer of a one week free trial for all Fire TV customers. The streaming service also promises these updates will arrive on Fire tablets as well.