There's life in the mainframe yet as IBM launches new offerings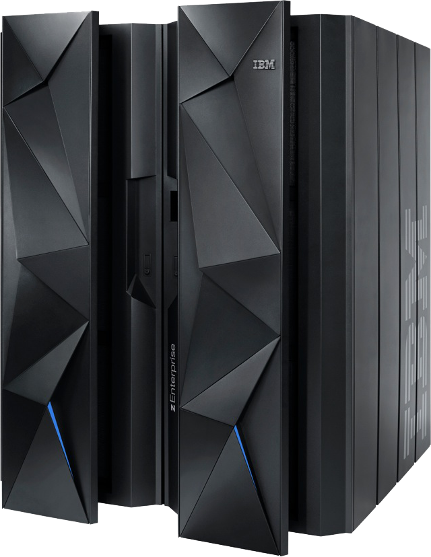 IBM's S/360 mainframe celebrated its 50th birthday on Monday. It was the machine that turned IBM into a corporate colossus, but because it was smaller and faster than other offerings of the early 60s it also put big-league computing power in the hands of businesses, not just governments and universities.
Since the personal computer revolution of the 1980s people have been predicting the death of the mainframe at the hands of distributed low-cost servers, but the big beasts continue to stalk the land of serious business computing.
Launching several new products for the S/360's descendant the System z this week, IBM has reaffirmed its commitment to the mainframe. The latest offerings are designed to provide customers with a platform for the rapid development and deployment of mobile applications and for the complete integration of these with their core business processes, applications and data.
The mainframes include a new generation of flash storage which can provide up to 30 times the performance of hard disks. There's also zDoop, a commercial implementation of the Hadoop big data platform for Linux on System z, and a new version of the venerable CICS transaction server with enhanced cloud and mobile support.
It's also launching a new IBM Enterprise Cloud System providing an integrated platform, built on open standards, for clients and service providers looking to rapidly build out a trusted cloud environment capable of supporting mission-critical workloads.
There's a new pricing model too which will allow service providers to pay for Linux-based mainframe cloud infrastructure over time based on their compute consumption, rather than on system capacity. IBM's press release for the launch claims that, "Thanks to higher system efficiency and greater scalability, the total cost of some Linux on System z cloud deployments can by up to 55 percent less than comparable x86-based cloud infrastructure".
For more information on the latest launches and on the IBM mainframe at 50 visit www.ibm.com/mainframe50/
Image Credit: IBM