Want Google Glass? Become a 'Glasshole' on April 15th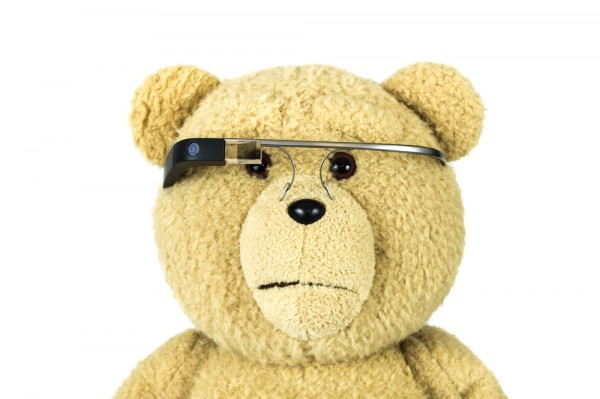 Google Glass has yet to be officially released to the public, yet the product has already made a big impact on society. If you aren't familiar, it is a computer that you wear on your head, like glasses, with an integrated camera. The camera is what has ingrained the product into popular culture by way of controversy.  It should come as no surprise that people become uncomfortable when a camera is pointed at them. News reports started hitting the airwaves that wearers of the product were being assaulted, banned from businesses and issued traffic tickets.
However, the controversy and hatred towards the product has been minimized thanks to its relatively small footprint. You see, Google limited sales to what the company officially dubbed "Explorers" -- basically technology nerds that the company knew would like the product. Unofficially, people that dislike the product have started calling owners "Glassholes". Today, the company announces that starting on April 15th, all adults in the USA are welcomed to buy it -- but availability will be limited.
"Our Explorers are moms, bakers, surgeons, rockers, and each new Explorer has brought a new perspective that is making Glass better. But every day we get requests from those of you who haven't found a way into the program yet, and we want your feedback too. So in typical Explorer Program fashion, we're trying something new", says Google.
The search-giant further explains, "next Tuesday, April 15th at 6am PDT, we're opening up some spots in the Glass Explorer Program. Any adult in the US can become an Explorer by visiting our site and purchasing Glass for $1500 plus tax -- and it now comes with your favorite shade or frame, thanks to feedback from our current Explorers. The number of spots available is limited, so mark your calendar if you want to get in".
It is quite appropriate that it will be available on April 15th -- this is tax day in the USA. In the current economy, many Americans will need to get a substantial tax refund to afford such an expensive purchase. Although that is what credit cards are for, right?
If you are interested, Google has set up a special URL here. You can sign up for a reminder alert now, so you do not miss the opportunity to part with your money.
Will you be buying? Tell me in the comments.
Photo Credit: Hattanas Kumchai/Shutterstock