Samsung Galaxy S5 goes on sale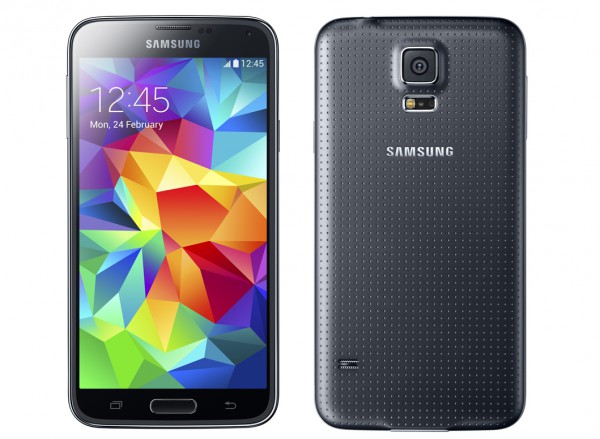 Announced on February 24 at the Unpacked 5 event, the Galaxy S5 is Samsung's new Android flagship smartphone. It officially launches today in 125 countries across the globe, that includes major markets like US, Europe and Asia.
The Galaxy S5, much like its popular predecessors, comes packed with new features. Samsung did not refrain from throwing everything but the kitchen sink at its new flagship. The highlight is undoubtedly the fingerprint reader, that gives users the option to swipe their fingers on the lower front side of the device to unlock it. It remains to be seen whether consumers will find it useful, but the fingerprint reader is one of the features that, so far, sets the new flagship apart from the pack.
The other attention-grabbing new feature is the heart rate sensor found just below the rear-facing camera, that ties in with Samsung's fitness and health-oriented software functionality. Like the fingerprint reader, it also is a differentiating feature that none of its main rivals have.
As you might have been used to by now, Samsung has once again tweaked Android, the latest KitKat release this time around (version 4.4.2), and slapped its own TouchWiz skin on top. The South Korean maker is not content with what Google offers, so it has duplicated stock apps, added extra features, dramatically changed -- some would say, improved -- the design of the interface and more.
On the specifications side of things, the Galaxy S5 arrives with a 5.1-inch Super AMOLED display with a now-standard resolution of 1080 by 1920, 2.5 GHz quad-core Qualcomm Snapdragon 801 processor with 2 GB of RAM, 2,800 mAh battery, 16 GB or 32 GB of internal storage depending on the model, microSD card slot (supports cards up to 64 GB in size), 16 MP back-facing camera with 1080p video recording, 2.1 MP front-facing camera also with 1080p video recording, 4G LTE connectivity (150 Mbps download, 50 Mbps upload), Wi-Fi 802.11 a/b/g/n/ac, Bluetooth 4.0 LE, USB 3.0, NFC, IR blaster, and IP67 dust and water-resistant body. It comes in at 142 x 72.5 x 8.1 mm and 145 grams.
In US, the Galaxy S5 is available at major mobile operators for $199.99 when purchased with a two-year contract. T-Mobile carries the smartphone as well, asking $660 upfront or 24 monthly payments of $27.50. Off-contract prices vary. AT&T has it for $649.99 while Verizon offers the smartphone for $599.99. In Europe expect to pay around €700 for it.
The Galaxy S5's biggest competitor is the metal-toting HTC One (M8) which was unveiled later, on March 25, but officially went on sale yesterday. Depending on where you live, the latter can be similarly priced in mobile operator stores on-contract, but may be cheaper to buy unlocked. What sets the two apart, visually, is the premium design found on the One (M8), which is mostly a metal affair as opposed to the plastic on the Galaxy S5. The hardware is slightly faster on the Samsung-made flagship; also, the camera offers more megapixels (16 versus 4 in the HTC rival).
If history is of any indication, the Galaxy S5 will be yet another very popular Samsung phone.