HTC One M8 arrives in more stores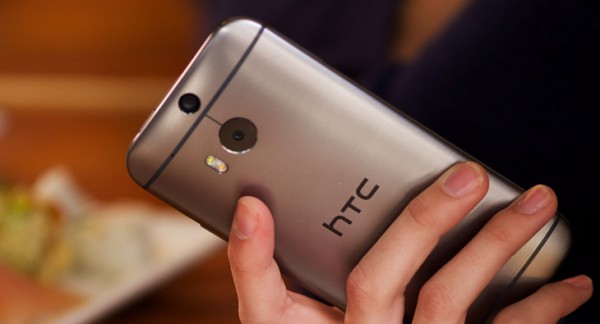 Well, hell, someone pinch me and tell me this is April 11th; my calendar says the 10th. Because HTC sent BetaNews email (and tweeted) that the One M8 is available now. I called several AT&T stores, which confirmed sales starting today; Sprint also. T-Mobile launches tomorrow, however. So that tweet isn't quite what it seems: "See it, touch it, believe it. The new HTC One (M8) has landed at retailers nationwide".
Verizon got an early lead, on March 25th. According to HTC, The One "is hitting store shelves at the other U.S. operators today. Customers of all major U.S. operators will now be able to walk into stores and pick-up the HTC One (M8) starting at just $199". That's true for some carriers, but not all. If you're on T-Mobile and willing to wait, The One will be zero dollars down and monthly payments spread over 24 months.
Do read Brian Fagioli's HTC One M8 review and take our buying poll. The poll posted yesterday and needs more responses to be valid. As I write, 51 percent of respondents say they will buy the smartphone.
HTC enters an increasingly saturated market, where buyers are less likely to buy new, either because what they have is good enough or they are contractually committed to something else. The company definitely needs this launch to succeed, following another troubled quarterly result and declining U.S. presence. During the three months ending in February, HTC smartphone subscriber share fell to 5.4 percent from 6.4 percent. which was enough to hold the fifth place position, according to comScore. Apple leads, with 41.3 percent share, followed by Samsung (27 percent).
HTC One M8 specs: 5-inch display with 1920 x 1080 resolution and 441 pixels per inch; 2.3GHz Qualcomm Snapdragon 801 quad-core processor; 2GB RAM; 16GB or 32GB storage, expandable with microSD card to 128GB; two rear-facing cameras (effectively 4MP) and one front-facing (5MP); 1080p video recording; 4G, LTE; WiFi AC; GPS + GLONASS; Bluetooth 4; NFC; DLNA; ambient-light and proximity sensors; accelerometer; barometer; digital compass; gyroscope; 2600 mAh battery; Android 4.4 with HTC Sense 6. Measures 146.36 x 70.6 x 9.35 mm and weighs 160 grams.