System Explorer 5.0 adds free screenshot sharing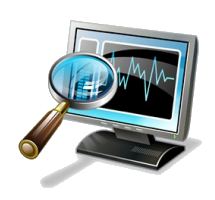 Mister Group's excellent system information tool System Explorer has been updated to version 5.0.
The big addition in this release is support for easy screenshot sharing. If you're looking at some problem or error message, press PrtSc, click Share, and the grab will be uploaded to ScreenCourier.com, leaving you with a link which you can use to share with others.
This is a surprisingly powerful tool, which even includes a custom editor that you can use to tweak an image before it's shared. It could be a little annoying that it hooks the PrtSc key by default, but if you don't want to use the option then it can be turned off (Options > Advanced, clear "Use Screen Courier").
Elsewhere, the history log is now saved in standard CSV format for easier post-processing.
Program errors are recorded in a log file. When you relaunch System Explorer, it will ask if these can be uploaded.
The System Explorer interface no longer has a "display all features" option; you must now manually add whatever features you'd like to use. This seems a little odd to us, but apparently it's to optimize resource usage.
System Explorer 5.0 is available now.