Amazon holding another Fire sale on tablets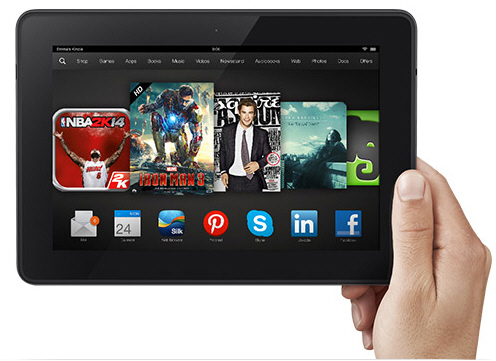 It seems Amazon is almost continuously holding sales on its Fire line of tablets. Honestly, the price means little to the retailer, as it simply wants you to join the ecosystem. We've seen this most recently with the Fire TV, which aims to control the living room with media and games.
The latest deal sees prices on the tablet lineup getting substantial discounts -- or at least three out of the four, anyway. Both HD and HDX models are included in the deal.
The 8.9-inch model of the HDX has been lowered from $379 to $339, the 7-inch HDX model is reduced from $229 to $199 and the 7-inch HD version has been slashed from $139 to $119.
The Amazon tablet line is a bit different from traditional Android devices, as the operating system has been customized quite a bit. It's geared towards Amazon, for rather obvious reasons. One new aspect, however, is that the game controller launched for the new Fire TV can also be paired with these tablets.