Amazon Fire TV ups the voice search ante, adds Hulu Plus and more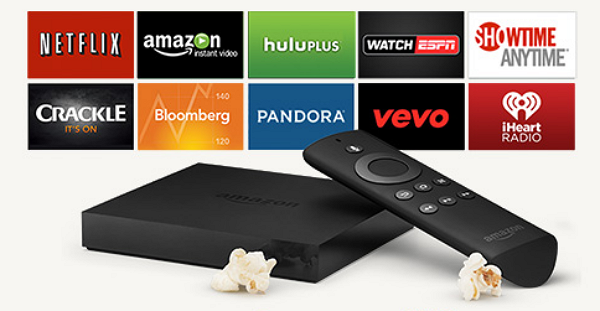 Amazon's Fire TV, a previously much-rumored device, is now officially on the market, with reviews cropping up around the web -- our own will be coming shortly. One known issue that seems to pop up is that the voice search only encompasses Amazon. But that landscape is already beginning to change.
Today, the retailer announces new partners in this endeavor. Hulu Plus, Crackle and Showtime, which were already present on the tiny set-top box, will now be included in search, starting this summer (a rather vague time frame).
"We're excited and energized by the momentum we're seeing with Fire TV", said Dave Limp, Vice President of Amazon Devices. "Customers are telling us they love it, developers are building for it, and we're working hard to expand existing features and build new ones. We're thrilled to have Hulu Plus, Crackle, and Showtime integrating their full selection of movies and TV shows into Fire TV's unified voice search", he continues.
That wasn't all though. Buried in this bigger news was word of expanding content. A number of developers have lined up to contribute content, including Twitch and Disney Interactive.
Other new features mentioned include Prime Browse, Amazon FreeTime, Amazon MP3 and additional gaming options on the way. The home theater continues to evolve.