Emsisoft, Kaspersky top AV-Comparatives' Real-World Protection Test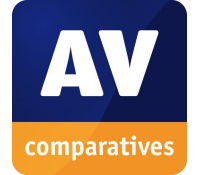 Independent security testing lab AV-Comparatives has revealed a summary of its March 2014 Real-World Protection Test, where top antivirus products are exposed to a test set of 1,264 current threats.
Topping the chart this time were Emsisoft Anti-Malware 8.1 and Kaspersky Internet Security 2014, both blocking 99.7 percent of threats with no false positives at all.
AVIRA Internet Security 14.0 achieved a creditable third place, while seven false positives saw the normally reliable Bitdefender Internet Security 2014 drop to fourth.
Qihoo 360 Internet Security 4.9 proved another highlight, its 99.3 percent detection rate eclipsing many bigger names: F-Secure, BullGuard, Trend Micro, ESET and more.
At the bottom of the table, AVG continued its largely disappointing run with a 93.4 percent detection rate (Windows alone blocked 88.4 percent ); only Lavasoft Ad-Aware Free Antivirus+ 1.1, Tencent QQ PC Manager 8.9 and Ahnlab V3 Internet Security 8.0 did worse.
This is just a summary, and we won't know the details until the full report -- covering four months of tests -- is released in July. Still, the basic figures are interesting, and you can browse them now on the AV-Comparatives site.