Amazon launches new Wearable Technology store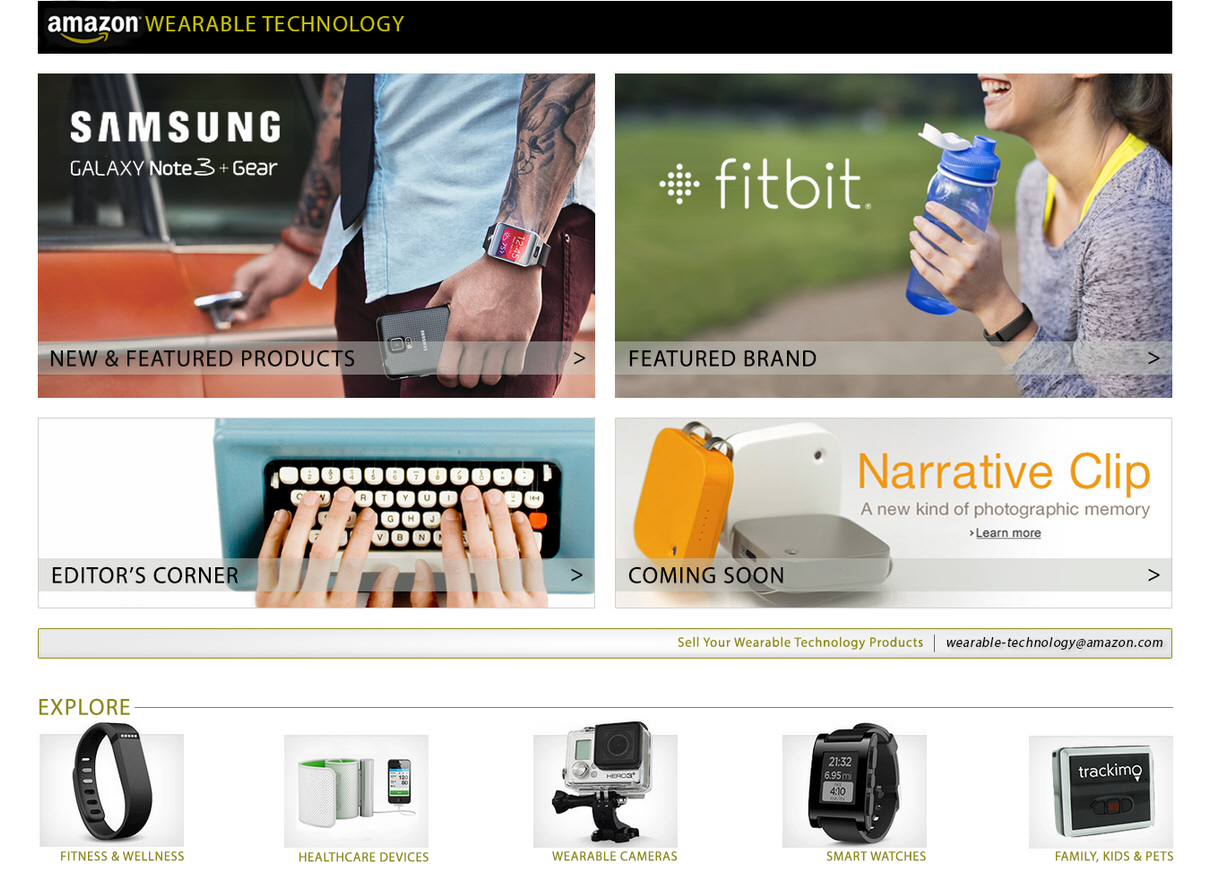 Wearable technology has yet to really make an impact, but its time is coming. There are more and more products being released by many of the world's top tech firms, and shows focusing on wearables are popping up across the globe.
Amazon today joins in the wearables craze by launching a one-stop shop where customers can find and buy the latest in wearable technology, including activity trackers, smart watches, and wearable cameras. There are products on offer from the likes of Samsung, Jawbone, GoPro, Basis, and Misfit.
"Wearable technology is an exciting category with rapid innovation and our customers are increasingly coming to Amazon to shop and learn about these devices," says John Nemeth, Director of Wireless and Mobile Electronics at Amazon. "We're thrilled to bring our customers a store with the largest selection and great prices that helps eliminate the guesswork when deciding which wearable devices best fit their needs -- whether that is tracking activity, staying connected through smart watches or capturing their next adventure with wearable cameras".
The new store offers a Learning Center with product videos and buying guides to help would-be purchasers better understand the benefits of the items on offer. Customers can read about device compatibility, and view product comparisons and use-case suggestions. They'll also be able to catch up on the latest wearable tech news and reviews in the Editor's Corner.
The Wearable Technology store is open for business now at www.Amazon.com/wearabletechnology.