Analogue Nt -- A luxury NES made from a solid block of aluminum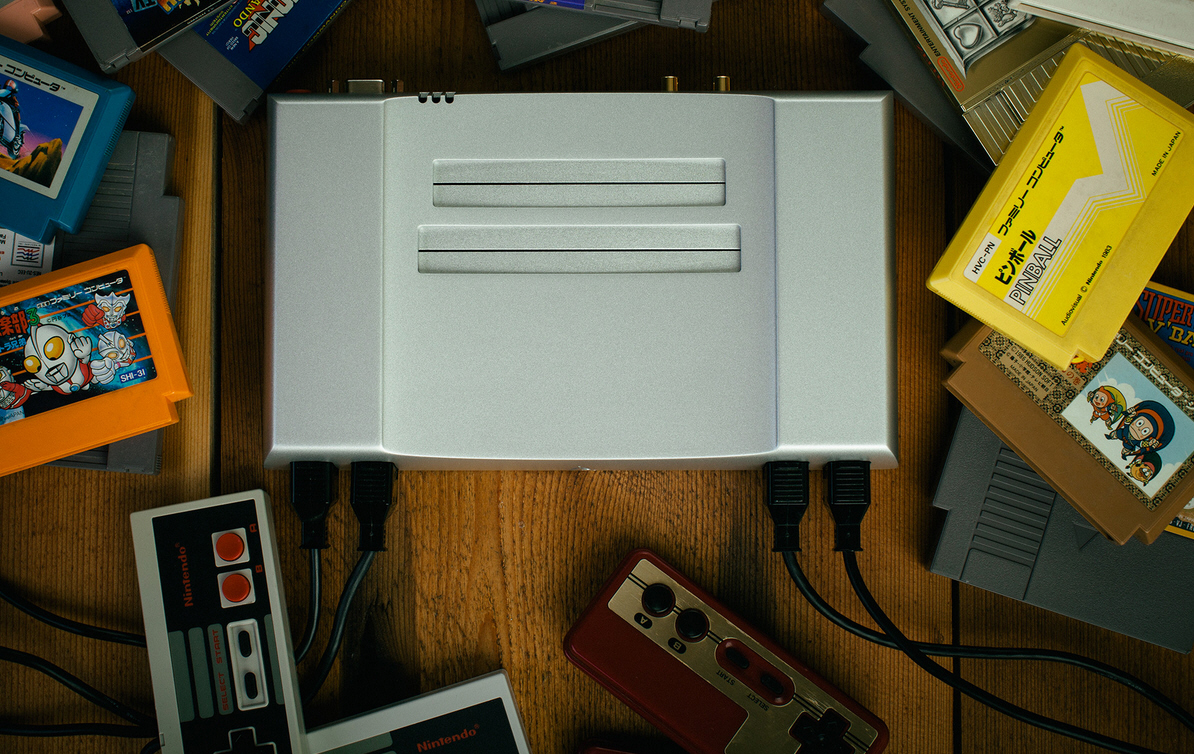 The Nintendo Entertainment System was the best console of its day and I still have very fond memories of playing classic games like Metroid, Mike Tyson's Punch-Out and -- of course -- Super Mario Bros 3.
If you're hankering after a little old school NES action, but scaled up to a more modern 1080p, Analogue Interactive's Analogue Nt could be just what you're looking for. It's the original NES guts (Ricoh 20A3 CPU and Ricoh 2C02 PPU) packaged into a single, stylishly crafted solid block of 6061 aluminum. The result is a lovely modern, yet thoroughly retro, console.
The Analogue Nt has the same ports used in the original NES and includes the Famicom expansion port too, so it's fully compatible with original NES and Famicom accessories.
The Analogue Nt is an RGB NES, producing high quality analog signals, but if you add the optional HDMI adaptor you can upscale the output to 720 or 1080p while preserving the original aspect ratio. It adds scanlines too, to make it look as if you're viewing games on a CRT.
The Analogue Nt is available for preorder now (shipping date is estimated as "summer 2014"), priced at $499. Aside from the classic (naked aluminum) color, it will also be available in black, pink, blue or red for an additional $49. The HDMI Adaptor/upscaler will set you back an additional $49, and, if you don't already have your own NES controllers, you'll need to pick up those too -- the console supports up to four. A brand new NES controller will set you back $49, or you can buy refurbished NES or Famicom models for $29. There are various cables available to purchase too.
Oh, and you'll need to add some games as well -- so dig out those original cartridges, or take a trip to Craigslist or eBay ...
Compatibility
NES, Famicom, Famicom Disk System (via expansion port)
Region Free
Worldwide Compatibility (PSU: 50-60hz, 100-240 volts)
Video
HDMI 1080p/720p (requires HDMI Adapter)
RGB, Component and S-Video
Composite
Audio
Mono & Stereophonic Sound Effect (adjustable)
Famicom Audio Support
Includes
Analogue Nt
AC Adapter
AV Cable (composite & s-video)
Special features
Original NES Ports
4 Player Compatibility (switchable between each region)
Famicom Expansion Port
Everdrive & Powerpak Compatibility
Adjustable Color Palette (Classic, Modern & Arcade)
Increased Power Delivery for 3rd Party Devices