Rdio celebrates Stones Throw Records with exclusive playlist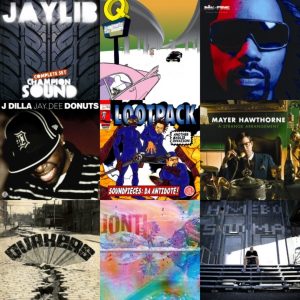 You may be surprised to learn this, but I used to be a crate-digger -- someone who frequented record-stores searching for vinyl. I may not look it, but I was massively into hip-hop vinyl collecting in the 90s and early 2000s. Many of my weekends were spent in Fat Beats or Beat Street in New York, just digging through boxes and crates searching for hidden gems or good deals. Sadly, the internet ruined this hobby for me and most record stores have closed. Instead of digging through crates, I now dig through Google Play Music All Access for streaming tunes.
One of my favorite record companies back in the day was Stones Throw. Besides putting out great hip-hop albums like Peanut Butter Wolf's "My Vinyl Weighs a Ton" and J Dilla's "Donuts", it also released obscure music on 7-inch. If you aren't familiar, most records nowadays are 12-inch, so the smaller 7-inch variants stood out and were fun. To celebrate an upcoming documentary on the record label, Rdio is hosting an exclusive playlist.
"Stones Throw has created an incredible and diverse body of work over the past 18 years, a legacy that has been neatly summarized in a documentary called Our Vinyl Weighs a Ton. The film offers an insider's look at the Los Angeles label through never-before-seen archival footage, home videos and interviews with founder Peanut Butter Wolf, Kanye West, Common, Mayer Hawthorne and many more", says Rdio.
The music service further explains, "to celebrate the release of the soundtrack and the documentary on Blu-Ray and DVD, the label has kindly created an exclusive playlist for Rdio listeners called In Stones Throw's Headphones. The 50-minute set reveals some of the label office's most frequently played tunes from the catalog, including songs from Hawthorne, Madlib, and the late producer J Dilla".
If you aren't familiar with the label's music, I urge you to take a listen. After all, the playlist is free. If you want to get funky, you can access it here. Tell me how you like it in the comments.