Nokia Lumia 930 goes up for pre-order in Europe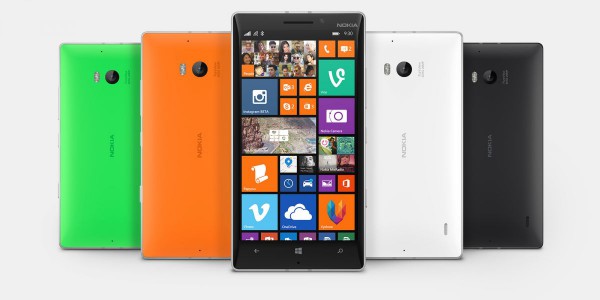 After Microsoft finally unveiled the highly-anticipated Windows Phone 8.1 in early-April, Nokia announced three new smartphones running the new version of the tiled operating system. Two of them, the Lumia 630 and Lumia 635, are affordable offerings meant to conquer the entry-level market, while the Lumia 930 is much more expensive, competing against other flagships like the Apple iPhone 5s and Samsung Galaxy S5.
Of the three, the Lumia 930 interests me the most as a Lumia 920 owner looking to upgrade to a new, up-to-date Windows Phone. Unlike the Lumia 630, which went on sale last week, it will hit store shelves later down the road, starting in June. But, in Europe the flagship is already available to pre-order.
The Lumia 930 just went up for pre-order on Amazon France and Amazon Germany, at a price of €580.34 and €579, respectively. At the moment, it costs less than I would have expected it to, as both the iPhone 5s and Galaxy S5 usually go for around €700 off-contract on the old continent. There is still a bit of room for an upcoming successor of the Lumia 1020 to come out with a price similar to its rivals.
Neither Amazon France nor Amazon Germany specify exactly when the Lumia 930 will start shipping to those who have pre-ordered it, but seeing as we are already in late-May it may not be long until it is officially launched (June is only two weeks away).
I am not entirely swayed by what the Lumia 930 brings to the table as I wish it would come with a newer processor, like the Snapdragon 801 or Snapdragon 805, and a microSD card slot. Because new, and better, Nokia-branded Windows Phone flagships have previously arrived at a rapid pace, outclassing their predecessors, I will wait for the Lumia 1020's successor, that is likely to offer much better image quality from its main camera and, perhaps, more powerful internals.
The specs of the Lumia 930 include: 5.0-inch OLED display with a resolution of 1080 by 1920; 2.2 GHz quad-core Qualcomm Snapdragon 800; 2 GB of RAM; 2,420 mAh non-removable battery; 32 GB of internal storage; 20 MP PureView back-facing camera with optical image stabilization and 1080p video recording; 1.3 MP front-facing camera capable of 720p video recording; 4G LTE; Wi-Fi 802.11 a/b/g/n/ac; Bluetooth 4.0; USB 2.0; NFC; DLNA; Qi wireless charging; physical dimensions of 137 x 71 x 9.8 mm and 167 grams.