Zotac Zbox Sphere OI520 PC looks a lot like the Nexus Q (and that's a good thing)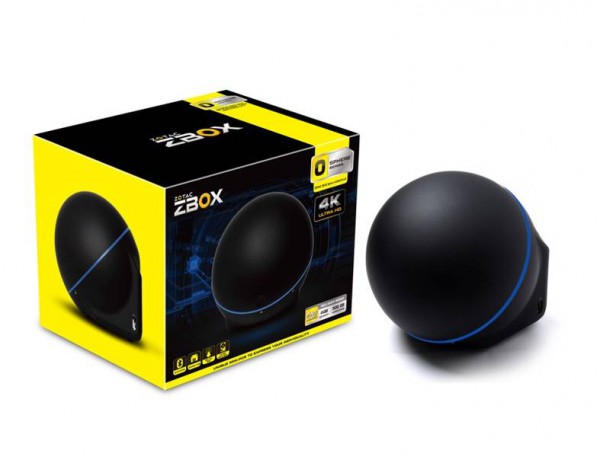 Despite what some people think, the PC is not dead. However, for many, the concept of buying a desktop PC with a monstrous tower is. After all, thanks to companies like Apple, electronics have become art. And so, if someone does need a PC, they may opt for a laptop or all-in-one instead.
Truth be told, I have never been a huge fan of all-in-ones. If the display breaks, you could end up with a giant paperweight. I still remember when people bought TV/VCR combos. Almost always, the VCR failed and you would see a second VCR connected -- insanity. I have been of the opinion that it is best to keep your monitor and computer separate. With that said, I do like having a small footprint on a desk. Today, Zotac announces a spherical PC that is not only small, but beautiful too.
"Inside the ZOTAC ZBOX Sphere OI520 series is a high-performance 4th Generation Intel Core i5 4200U processor with Intel HD Graphics 4400 for an excellent computing experience rich in high-definition content and snappy multi-tasking responsiveness. Plenty of internal expansion enables the ZOTAC ZBOX Sphere OI520 series to accommodate a 2.5-inch SATA 6.0 Gb/s hard drive or SSD, an mSATA SSD and two DDR3L SO-DIMM slots to easily create a powerful stylish mini-PC", says the company.
Carsten Berger, senior director, explains, "ZOTAC is expanding the ZBOX lineup to go beyond the traditional square form factor and the ZBOX Sphere is our first design concept that we're putting into production. The new ZBOX Sphere form factor is also one of our easiest to customize too, the top twists off for tool-less upgrades".
The company lists the following specs:
Memory
2 x 204-pin DDR3L SO-DIMM slots (Up to 16GB)
DDR3-1600
Hard Disk
Support 1 2.5-inch HDD / SSD
PLUS Configuration
4GB DDR3 / 500GB 5400RPM HDD
CPU
Intel Core i5 4200U (dual-core, 1.6 GHz, 3MB L2) (Turbo up to 2.6 GHz)
GPU
Intel HD Graphics 4400
Video Memory
Shared Memory
Display Options
HDMI & DisplayPort
Memory Card Reader
4-in-1 (SD/SDHC/MMC/SDXC)
SATA
1 SATA 6.0 Gb/s
1 mSATA 6.0 Gb/s
Ethernet
10/100/1000Mbps
WiFi
Onboard 802.11ac Wi-Fi & Bluetooth 4.0
USB Ports
3 USB 2.0 (2 on back panel, 1 on side)
4 USB 3.0 ports (back panel)
Audio
HDMI audio (bitstream)
Analog output
As you can see, this is a very capable PC. Zotac will let you choose between a bare-bones unit or the "Plus" model that comes with 4GB of RAM and a 5400 RPM HDD. While I can understand forgoing an SSD to lower costs, a 7200RPM drive should at least be included in a model labeled "Plus". Although, I think the target audience for this machine will probably want to add the SSD and RAM of their choosing, so in that case, it makes sense.
Sadly, pricing and availability are still not known. But one thing is for sure, it looks eerily similar to Google's now deceased Nexus Q, and that's a good thing -- this thing is sexy!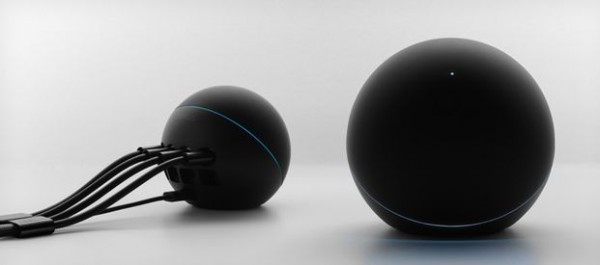 Nexus Q
Will you buy it? Tell me in the comments.