Fitbit ships the most wearable 'bands', tops Pebble and Samsung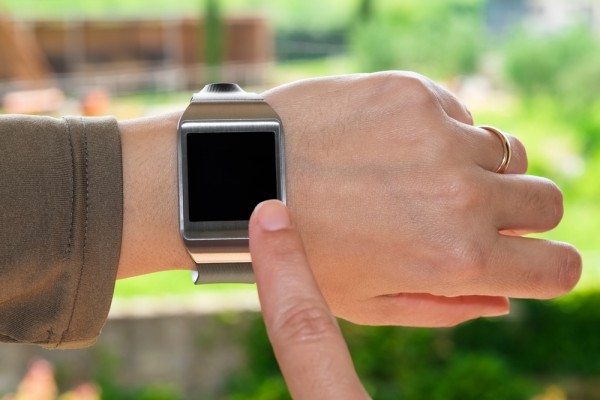 While wearables have yet to reach the popularity of smartphones or even tablets, shipments of bands reached an encouraging 2.7 million units in the first quarter of the year, according to a new report from analyst firm Canalys. The leader of the pack is Fitbit, with a dominating share of "nearly" 50 percent.
"Fitbit continued to ship most of the units in the basic band segment, despite the allergy-related recall of the Fitbit Force", says Canalys. The recall affected roughly one million units. "The issue was handled well and did not dramatically slow the company's sales momentum", adds the firm. Fitbit outdid rivals like Pebble and Samsung, the last of which dominates the growing smartwatch landscape with the popular Galaxy Gear.
Canalys' results are based on shipments of both "basic and smart bands", the former of which Fitbit dominates. In the latter it is Pebble which ranks first, with 34.6 percent of band shipments in Q1 2014, followed by Sony with 28.8 percent and Samsung, in third place, with 23.3 percent.
"Pebble Technology launched the Pebble Steel and the Pebble appstore and grew at a healthy rate during Q1, managing to achieve smart band market leadership for the quarter with a 35 percent share of worldwide shipments, ahead of both Sony and Samsung", says Canalys VP and principal analyst Chris Jones. "Canalys' quarterly estimates showed that total smart band shipments fell short of half a million units. This is largely because Samsung's shipments were down dramatically quarter on quarter as it had strong sell-in for Q4 and then cleared inventory in preparation for its Gear product refresh in early Q2. The company must make some big steps to improve sell-through and customer satisfaction with its new products".
Fitbit faces competition from Jawbone, whose shipments rose due to an expansion of its international distribution. Nike, another known wearables vendor, looks to be lagging behind its competitors. "The FuelBand has frankly been outmatched on sales", says Canalys analyst Daniel Matte. "Its competitors' speed, international reach, broader channel distribution, integration with other fitness communities, superior web sites and multi-platform support have proven to be major advantages".
Most wearable bands -- 51 percent -- were shipped in North America. EMEA (Europe, Middle East and Africa) follows in second place with 30 percent and APAC (Asia-Pacific) comes in third place with 17 percent.
Photo Credit: Gianluca Rasile/Shutterstock