Apple and Beats to make beautiful music together -- for $3 billion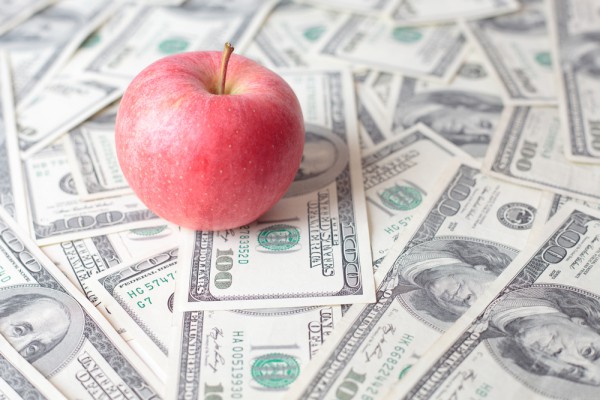 Streaming music is the future, there is no question about it. The concept of buying, downloading and storing music is so passé. This is a natural evolution of the music market as the world heads to the cloud. Strangely, Apple was absent in the initial boom. While Spotify, Google Play Music All Access and Xbox Music were on the forefront, Apple was stuck in the past with half-baked services like iTunes Radio.
Apple's failure to lead in this segment has cost it dearly -- $3 billion dollars. You see, today, the company announces that it is buying Beats Music and Electronics for that much. In the blink of an eye, Apple is a leader in music again, but was it worth it?
"Apple today announced it has agreed to acquire the critically acclaimed subscription streaming music service Beats Music, and Beats Electronics, which makes the popular Beats headphones, speakers and audio software. As part of the acquisition, Beats co-founders Jimmy Iovine and Dr. Dre will join Apple. Apple is acquiring the two companies for a total of $3 billion, consisting of a purchase price of approximately $2.6 billion and approximately $400 million that will vest over time", says Apple.
Eddy Cue, Apple's senior vice president of Internet Software and Services says, "music is such an important part of Apple's DNA and always will be. The addition of Beats will make our music lineup even better, from free streaming with iTunes Radio to a world-class subscription service in Beats, and of course buying music from the iTunes Store as customers have loved to do for years".
Notice that Mr. Cue mentions buying music from iTunes last, almost like an afterthought as a way to calm Luddites. Buying music from iTunes is still wildly popular and profitable, but it is doubtful that will last for the longterm. Apple's $3 billion dollar spending seems insane and it is to a point, however, the company cannot afford to be perceived as a laggard.
While it will take a long time for them to recoup the funds, the benefit to Apple's brand perception may prove invaluable. Hiring Dr. Dre and Jimmy Iovine definitely adds credibility from a record label negotiation standpoint. However, it remains to be seen if Dr. Dre's past, including horrific and offensive lyrics will end up biting Apple in the butt; it can really go either way.
The real oddity about the purchase is Beats Electronics. Many audiophiles will decry these headphones and speakers for having poor quality that is too heavy on bass. It has been said that the real magic behind Beats Electronics is simply great marketing. Was Apple forced to buy the hardware division in order to obtain the streaming music service? This is not yet clear.
So, did Apple overpay for Beats? Probably. However, it is too soon to know whether it is a mistake or not. One thing is for sure though, I love Beats Music since it is available for iOS, Android and Windows Phone. I only hope that Apple does not ruin the service or pull it from competing platforms.
Image Credit: aerogondo2 / Shutterstock