Adware comes to the World Cup 2014 through Android app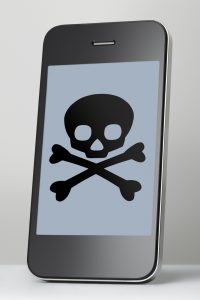 We are not far off from the proverbial kickoff of the 2014 World Cup. The tournament takes place this year in the South American nation of Brazil, beginning in June. With a major sporting event comes web sites and apps, letting folks follow all of the action. However, in some cases, not all is what it seems.
Avast researchers uncovered an app that, while not actually dangerous, is designed to feed you only ads. "Some of the Android gaming apps we downloaded primarily displayed ads instead of letting us play. Let me just point out a few from many. We were unable to play Corner Kick World Cup 2014 at all because it displayed nothing but a white screen, with ads popping up now and then", says Flip Chytry.
There are immediate warning signs  -- the app is less than one MB in size. It also does absolutely nothing. You will be opening a plain white screen that does nothing but display pop-up ads.
Further research showed more apps from the same developer, and all performed in an identical manner.
"This is, unfortunately, a quite common and sneaky way for developers to make some money. With applications like this, the only person who benefits from them are the developers. They may get some money if you actually click on the ads their apps display", Avast states.
Google has been actively trying to eliminate these sort of apps from the Play store, but crap still sneaks in, so pay attention when installing something. Not all is what it seems.
Image Credit: Paul Michael Hughes/Shutterstock