Samsung Galaxy S5 gets the Active treatment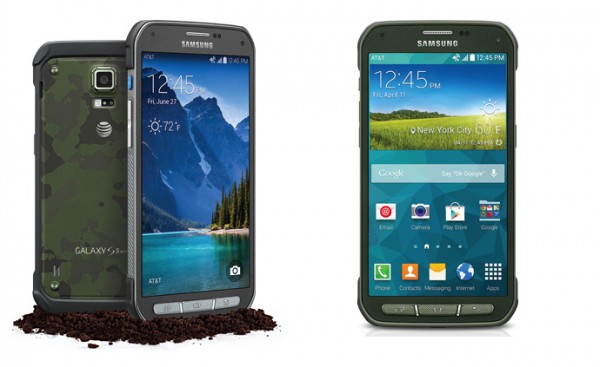 Last year, South Korean maker Samsung introduced a number of variations of its Android flagship smartphone, the Galaxy S4, among which was a ruggedized model designed to work in harsh conditions. Dubbed the Galaxy S4 Active, it could even shoot video and play music through headphones underwater.
The specs of the new Galaxy S5 suggest that Samsung put an end to the Active designation, as the smartphone comes IP67-certified out-of-the-box. This means it is both dust and water-resistant, which suffices for those who do not leave their Galaxy S5 in the desert, construction sites, fish tanks, hot tubs, lakes and the like. Samsung, however, seems to think a Galaxy S5 Active has its place, as the smartphone was just unveiled.
Today, AT&T introduced the Galaxy S5 Active in its portfolio, revealing the features that set it apart from its less-rugged sibling. The former employs a different exterior design, which looks to make it more accident-proof, with physical hardware buttons on the front (the Galaxy S5 only has a single hardware button for home). The shell is also shock-resistant, and has a "convenience" button on the side which provides easy access to "outdoor activity" software. The heartbeat monitor is carried over from the Galaxy S5.
"Samsung Galaxy S 5 Active is built to handle the wear and tear of an active lifestyle, while still maintaining the level of performance customers expect from a premium smartphone", says AT&T Devices senior vice president Jeff Bradley. "Now you can enjoy the outdoors with a durable, premium smartphone on the nation's most reliable 4G LTE network".
As far as hardware specifications go, the Galaxy S5 Active comes with: 5.1-inch Super AMOLED display with a resolution of 1080 by 1920; 2.5 GHz quad-core Qualcomm Snapdragon 801 processor; 2 GB of RAM; 2,800 mAh battery; 16 MP back-facing camera; 2 MP front-facing camera; 16 GB of internal storage; microSD card slot; 4G LTE cellular connectivity; Bluetooth 4.0 LE (Low Energy); Wi-Fi 802.11ac; physical measurements of 5.72 x 2.89 x 0.35 inches and 6 ounces; Android 4.4 KitKat.
The Galaxy S5 Active is available now from AT&T, in Camo Green, Ruby Red and Titanium Gray, for $199.99 with a two-year contract. With AT&T Next 12 the smartphone costs $35.75 per month, while with AT&T Next 18 it runs for $27.50 per month. The off-contract price is $714.99.