Motorola rolls out Android 4.4.3 KitKat, makes Moto X $100 cheaper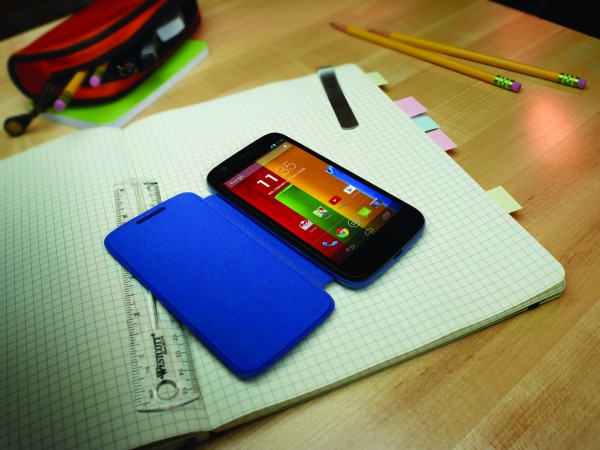 Shortly after Google launched Android 4.4.3 and released new factory images for its Nexus devices, Motorola announced, earlier today, it too is rolling out the latest version of Android.
The upgrade is set to reach the T-Mobile Moto X, Moto G (purchased online in US and retail in Brazil, including the 4G LTE version) and Moto E (purchased online in US), starting this week. Here is what the update includes.
Motorola says the distribution it is rolling out improves the image quality of the Moto X cameras (users can expect "better consistency of exposure, more realistic flash coloring, and improved photos in low light conditions using front camera"), a pause/resume button on the camera viewfinder meant for video recording, and Motorola Alert for Moto X and Moto G.
The update also adds an improved dialer, which features a new user interface and colors, enhancements related to power profiles, as well as the usual slew of improvements and fixes related to stability and security.
Moto X Is Cheaper
Motorola has slashed $100 off of the price of the off-contract 32 GB Moto X, making its Android flagship available for just $349.99. This deal is also valid for the Developer Edition of the Moto X, and it ends at 11:59 pm EST on June 5.
The highlights of the 32 GB Moto X include: 4.7-inch AMOLED display with a resolution of 720 by 1280; Motorola X8 processor (based on a 1.7 GHz dual-core Qualcomm Snapdragon S4 Pro unit); 2 GB of RAM; 2,200 mAh battery; 10 MP back-facing camera and 2 MP front-facing shooter, both with 1080p video recording; 50 GB of Google Drive storage for two years; Wi-Fi 802.11 a/b/g/n/ac; Bluetooth 4.0 LE (Low Energy) + EDR (Enhanced Data Rate); 4G LTE and HSPA+ cellular connectivity and, now, Android 4.4.3 KitKat. The Moto X comes in at 129.4 x 65.3 x 5.7 - 10.4 mm and 130 grams.