Android 4.4.3 KitKat available now, here's how you can install it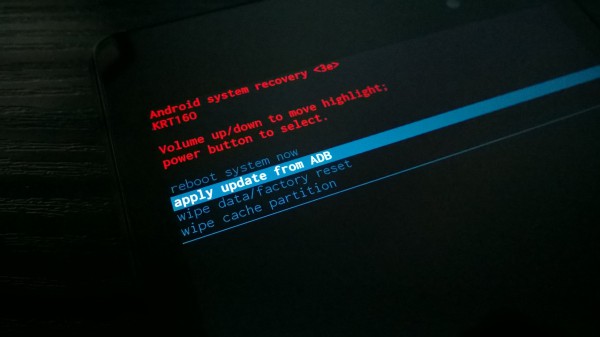 Google Nexus 4, 5, 7 and 10 users are in for a treat, as Android 4.4.3 KitKat is now rolling out. The latest version of the operating system is also available to customers of US mobile operator T-Mobile, which has revealed the sort of changes users can expect from the upgrade.
Android 4.4.3 KitKat is not a major upgrade over its predecessor, as T-Mobile says there are no new features in tow, but only improvements related to security and the customary fixing of bugs. The US mobile operator lists the upgrade as rolling out starting June 2, for its Nexus-toting customers.
As Nexus fans may know, shortly after the roll-out commences, links for the OTA (Over-The-Air) upgrade files are usually captured. At the time of writing this article, the only Android 4.4.3 KitKat OTA link that we are aware of -- courtesy of Android Police -- is for the 2013 Wi-Fi Nexus 7. It is meant to be used to upgrade the slate from Android 4.4.2 build number KOT49H. The new build number is KTU84L.
Android 4.4.3 KitKat is also available via Google's factory images and AOSP (Android Open-Source Project), the former of which have been released for the Nexus 4, Nexus 5, 2012 Wi-Fi Nexus 7, 2012 3G Nexus 7, 2013 Wi-Fi Nexus 7 and Nexus 10. The 2013 4G LTE Nexus 7 still awaits an Android 4.4.3 KitKat factory image release.
If you want to install Android 4.4.3 KitKat on your compatible Nexus device, via a factory image, you can follow this step-by-step guide. To achieve the same effect, but by making use of an OTA file, check out this other step-by-step guide. Using the latter method, I just upgraded my 2013 Wi-Fi Nexus 7. As far as I can tell, the upgrade is indeed more of a under-the-hood one.
Photo Credit: Mihaita Bamburic