Canon launches Irista photo cloud storage locker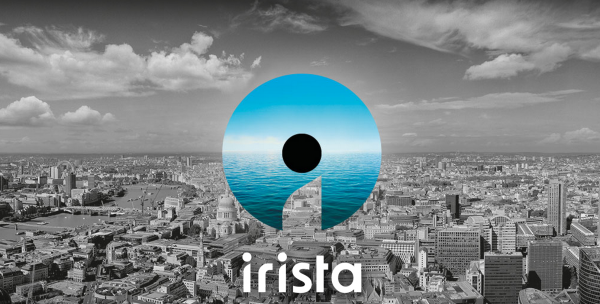 There are no shortage of options nowadays for storing photos. You can turn to physical media, like external HDDs, general-purpose cloud services, like Dropbox, Google Drive and OneDrive, and specialized services, like Flickr. Physical media usually offers higher storage capacities, but cloud services are more easily-available.
I prefer a combination of the two, uploading photos snapped with my smartphone in the cloud and keeping photos taken with my DSLR on a NAS (Network Attached Storage). Why? Because smartphone photos are small in size, which allows me to store plenty of them on a free cloud storage plan, while DSLR photos are huge, by comparison, as I only shoot RAW, which is where a large HDD comes in. (I might move most of them to Flickr one day though, as 1 TB for free is enticing.) But, if you want to go all-in on cloud storage for photos, Canon just unveiled its own dedicated service, called Irista, which warrants some attention.
Canon has built Irista, formerly known as Project1709 while undergoing beta testing, as a photo hub for the cloud era, touting it as simple to use (quick and easy finding of images), cloud-connected (images can be shared on Facebook and Flickr), "inspired" (users can "interact" with their work, improve their skills and "get the most out of their pictures") and easy to manage (secure storage, with easy access). If it sounds much like other similar services, that's because Irista is not really all that different.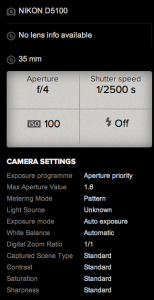 Canon has decided not to restrict which image format files can be uploaded to Irista, or set a certain size limitation. The former means the service can be leveraged by any camera user, no matter if they are Canon owners or not, while the latter is a must-have option to allow the storing of RAW files, that, like I said, are usually quite large. Irista also gets automatic photo upload (works with Facebook, Flickr and the PC and Mac apps), which helps remove some of the friction associated with uploading content manually. (That said, there are services which also offer this feature.)
Irista comes with a feature photogs will appreciate, namely proper (extended) support for EXIF data (with ISO, shutter speed, aperture, flash use, camera name, lens type, white balance, metering, and so on). This is something that it is also available (more or less) with Flickr and 500px, but is usually not shown in other services.
It looks decent, but not quite as "sleek" as Canon would like you to believe. But what matters, ultimately, is the storage. The free plan only offers 10 GB, which falls short of Flickr's 1 TB. (That said, Flickr does not have a PC or Mac app.) For £4.49/€4.99 per month (or, £45/€49 per year) you can up the limit to 50 GB. If you want more, there is only one larger plan, which gives you 100 GB, that is available for £9.99/€10.99 per month (or, £99/€109 per year).
The premium plans are steep when compared with Google Drive, which gives you 1 TB of storage for $9.99 per month. Also, for 200 GB of OneDrive storage, Microsoft charges $100 per year. Either of the two will take more than photos, and will tie in with their respective owner's other services.