WinRAR extends BZIP2, LZMA, PPMd support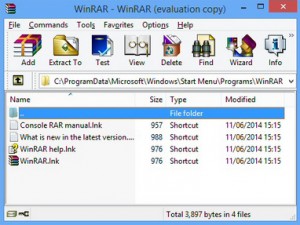 RARLab has updated its archive manager WinRAR to version 5.10 with a small selection of improvements and new features.
Top of the list must be the extraction support for ZIP and ZIPX archives using BZIP2, LZMA and PPMd compression.
The build can now also extract 7z split archives (.7z.001, .7z.002, …).
When creating an archive, environment variables such as %temp% can be used in the "Files to add" box.
Improved high DPI support should mean default theme images are now scaled up with better quality.
New support for AES-NI CPU instructions (available in most higher-end CPUs for a few years now) should improve encryption and decryption performance.
And a command line tweak means the -ai switch (Attribute Ignore) can now be used when creating, as well as extracting RAR archives. This effectively means the program will assign your files predefined archive, system, hidden and read-only attributes, replacing whatever they might be using.
WinRAR 5.10 is available now as an update or 40-day trial version.