Samsung Galaxy Premiere 2014 -- Watch the event here LIVE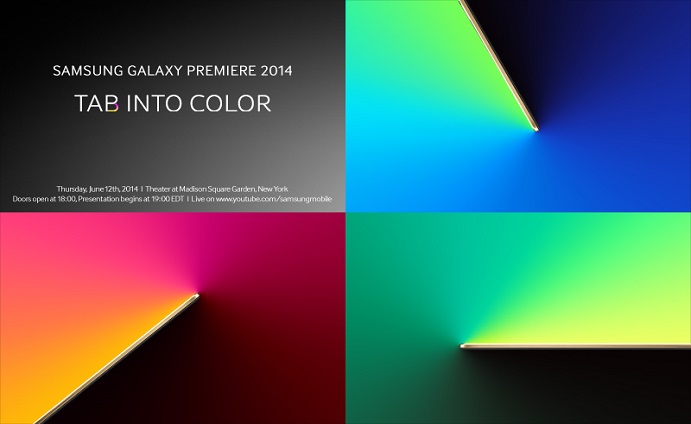 Samsung is holding an event at the Theater, Madison Square Garden in New York City later today to (presumably) launch the Galaxy Tab S, and maybe additional devices. The tag line for the event is "Tab into Color".
Our own Brian Fagioli will be there, and will be reporting on all of the announcements made by the South Korean firm, but you can also be part of the event as Samsung will be live streaming proceedings.
The rumored Tab S is expected to borrow features from the Galaxy S5 smartphone and come in two sizes -- 8.5 and 10.5-inch -- with Super AMOLED displays.
That might not be all that's revealed today though. Although the event will definitely focus on tablets, rumors suggest Samsung might have a phone (or two) to announce as well.
The event starts at 7pm EDT/12am BST and we'll be live streaming it from (just before) then, so be sure to check back in plenty of time.