Dropbox now speaks four new languages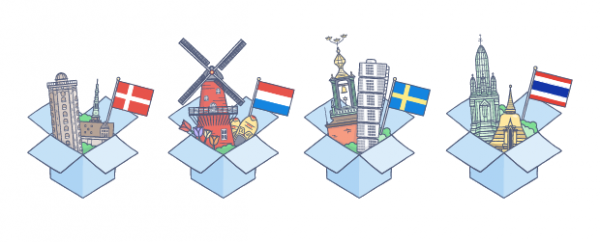 Cloud storage service Dropbox has previously moved into other nations, attempting to globalize its platform in an effort to gain new users. Now the company is expanding a bit more, with the introduction of four new languages.
Both Dropbox and Carousel, which is the service's photo and video app for iOS and Android, are receiving this language update. Danish, Dutch, Swedish and Thai are all included in this new update.
"We're particularly excited to be able to provide an even better experience for our Dropbox for Business customers, like Spotify and Doberman in Sweden, Libratone and HLM in Denmark, and UNITiD and De Nieuwe Zaak in the Netherlands. With Dropbox for Business available in their local languages, collaboration and productivity will be even more effortless for these companies -- leaving more time for creativity and innovation", says Joahn Butting of Dropbox.
To give any of these a try, you can follow the links to each -- click Danish, Dutch, Swedish, or Thai. This is for both standard and business versions of the cloud storage service, along with Carousel.