Opa! Google Maps Street View comes to Greece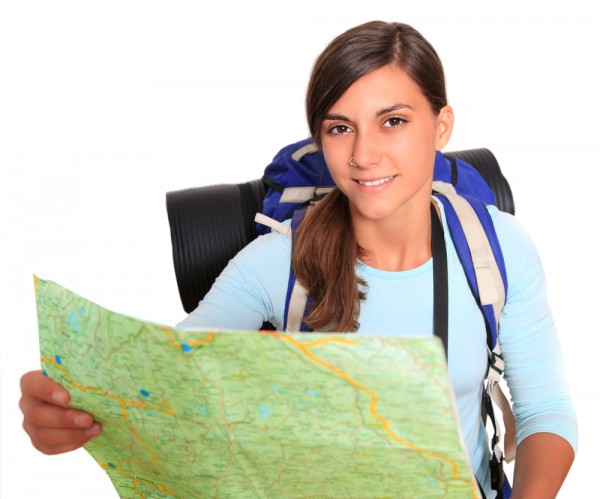 Greece is a beautiful place, but sadly, I've never seen it in person. No, much like other Americans, I rarely travel. Today's economy is too unforgiving towards wasteful spending. I've seen Greece on TV, in movies and on the internet, so I get the basic idea. Still, it would be nice to visit a country so full of history -- maybe one day.
Today however, Google makes it possible for people to experience Greece without leaving their home. Yes, the popular Google Maps Street View comes to Greece, allowing a more realistic view of the country. This the 56th country to be represented by Street View, thus far.
"Greece is home to many of the world's great cultural and historical monuments and remarkable landscapes, making it a natural for Street View, which allows web users to take panoramic real-life virtual tours of public roads. That's why we're particularly excited to announce the launch of the pathbreaking service this month, making Greece the 56th country added to Street View. From now on unique Greek landmarks, such as the Corfu Old Town, the White Tower in Thessaloniki and the Arch of Hadrian in the center of Athens, will be vividly represented on our computer screens. We've gathered some of our favourite scenes in our Views Gallery", says Dionisis Kolokotsas, Public Policy and Government Relations Manager, Google.
Kolokotsas further explains, "many Greeks long have been keen for us to bring its benefits to their country, seeing Street View as a powerful tool for the promotion of a country. At a launch event in Athens, Andreas Andreadis, President of the Association of Greek Tourism Enterprises, said the new service will prove invaluable to tourists coming to Greece -- and Greek businesses serving them. Visitors now will be able to check their hotel in advance and preview the areas and sites they are about to visit. Street View benefits everyone from the wheelchair user who can check whether a building has a ramp to the elderly who may check whether there are sufficient parking spots before leaving home. Minister of Culture and Sports Panos Panagiotopoulos welcomed Street View in Greece as nothing less than 'a gift from God'".
Google assures the people of Greece that it will respect privacy by blurring faces and license plates. However, there is still the possibility of being caught in an embarrassing predicament and having friends and family recognize you even without your face showing. No worries though, the search-giant invites Greeks to request additional blurring as needed (at Google's ultimate discretion, of course).
Are you excited to view Greece through Street View? Tell me in the comments.
Photo credit: Camilo Torres / Shutterstock