ChargeKey changes its name and offers 25 percent discount for BetaNews readers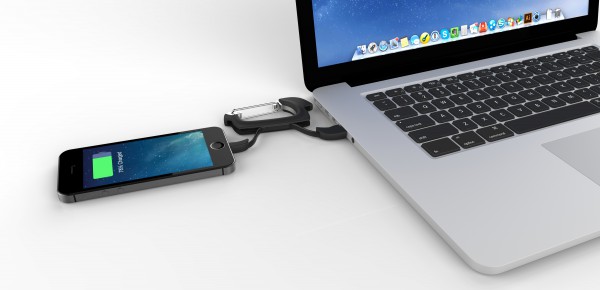 You might recall that we recently reviewed the ChargeKey and ChargeCard USB charging gadgets. These are now being relaunched with an updated design using more durable materials and have had a name change to NomadKey and NomadCard -- though we're guessing they won't recharge your camel.
There's also an extra product, the carabiner-style NomadClip that you can fit on your key chain, belt or anywhere else to ensure you're never without a charger. It's non-load bearing but with a steel frame and polycarbonate outer shell it should be tough enough to survive life's day-to-day knocks.
As with the other devices it's available in Apple Lightning connector -- MFI certified by Apple to work with their products -- and microUSB format for most Android and many other devices. To celebrate all of this the company is offering readers a 25 percent discount for the next week on pre-orders of the new products.
Use the code LIVESIMPLE when ordering from the hellonomad.com website to claim. Shipping is free to the US, Canada, Australia and the UK with a $5 flat rate anywhere else in the world.
Visit the revamped Nomad website for more information.