Watch the Google I/O 2014 keynote here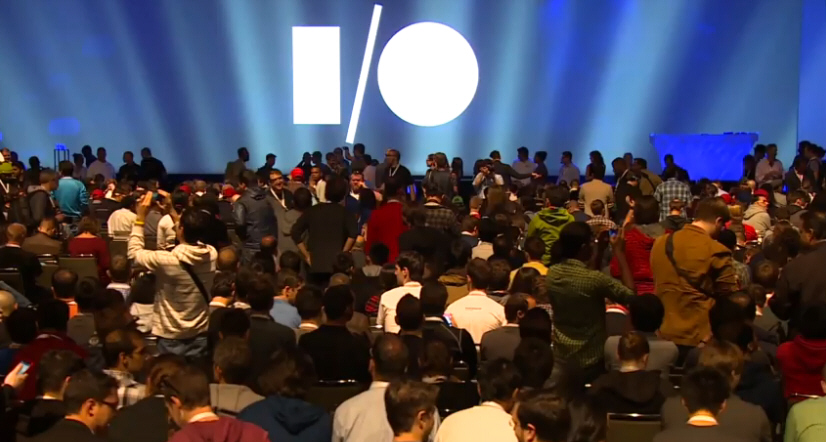 It's a big day for Google as the search giant's annual developer conference kicks off with what promises to be a very exciting keynote.
So what can we expect Google to unveil later today? Well it's a good bet we'll be treated to news of Android 5.0 Lollipop (or some other sweet beginning with L -- Liquorice, Lemon Meringue Pie, Lion Bar, or Lifesavers are possibilities too). Hardware that might be announced include a new Nexus 10, the Nexus 8, Google Android Wear watches, Google Project Tango tablets, the modular Project Ara smartphone, the Google Auto Link in-car system, and a set top box to rival Apple TV.
If you haven't got an invite to attend the event at the San Francisco's Moscone Center West, or you've got something else going on -- like work, for example -- don't worry. As always you'll be able to watch events unfold here.
The keynote begins at 9am PDT/12pm EDT/5pm BST. It's scheduled to run for two hours, but don't be surprised if it goes on a bit longer than that.
You can also catch up on Google I/O on the events page. Or download the official Android app which will let you watch the live stream on the go.
What are you expecting/hoping to see announced today?