Apple introduces a new 16GB iPod touch with iSight camera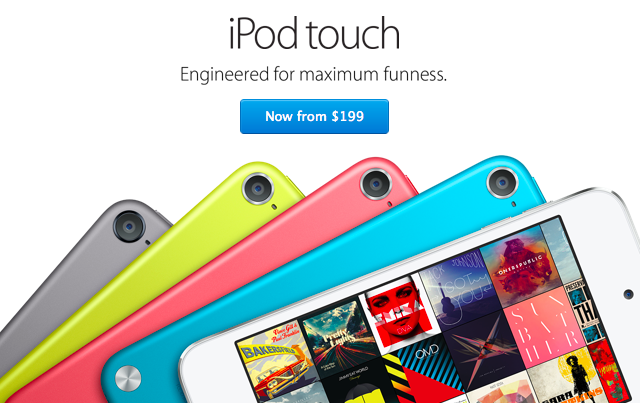 Last week Apple quietly introduced a new entry-level iMac. This week it's added a new entry-level iPod touch to the Apple Store, and slashed the price of existing models.
The new iPod touch comes with 16GB of storage, a 5-megapixel, 1080p rear iSight camera and color-matched wrist strap loop. It's priced at $199. The price of the 32 and 64GB models have been slashed to $249 and $299 from $299 and $399 respectively.
Apple previously offered a 16GB iPod touch, but it cost more and didn't have the camera or strap.
The new device is available in the usual color choices -- black, space gray, pink, yellow, blue, and (Product)RED.
The new 16GB iPod touch is available to buy through the Apple Store now and comes with free shipping and engraving.