Pulse helps businesses identify and manage social media trends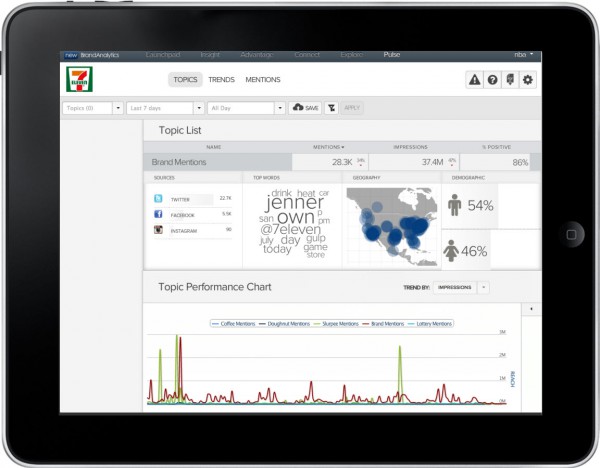 Social media is increasingly important to companies, not just as a marketing tool but also to help spot trends and allow firms to react in real time.
Consumer intelligence specialist newBrandAnalytics has released a new cloud-based offering called Pulse which allows companies to monitor trending topics and conversations that impact their brand and product perception.
The pace of social media is such that businesses need to be able to react fast. To address this Pulse offers three key features. It automatically sends an alert to identify potential crises or positive social conversations before they go viral. This ensures companies stay informed of a topic's momentum without the need to manually monitor a river of social feeds.
It also does volume spike analysis which identifies trends and annotates the findings for easy sharing with team members and management. Thirdly, it has a user-friendly dashboard which blends into other newBrandAnalytics product offerings, moving from the broad social picture to detailed customer experience analysis and internal operational strategy recommendations.
"Across industries, businesses need upgraded social intelligence software that is able to provide real-time, actionable insights and recommendations," says Kristin Muhlner, CEO of newBrandAnalytics. "Pulse empowers our customers to go beyond generic social listening to provide an instant social snapshot and recommended responses, customized for their brand".
Pulse is a part of newBrandAnalytics' software suite which comprises Insight, offering local-level insights and online reputation management; Advantage, focusing on social competitive intelligence and leveraging social analysis to beat your competitors; Connect, which is a platform for strategic and credible online engagement; and Instant, providing real-time customer-reported issue monitoring. Pulse will be available to brands starting in July.
For more information on Pulse visit the newBrandAnalytics website.