Nokia Lumia 635 comes to T-Mobile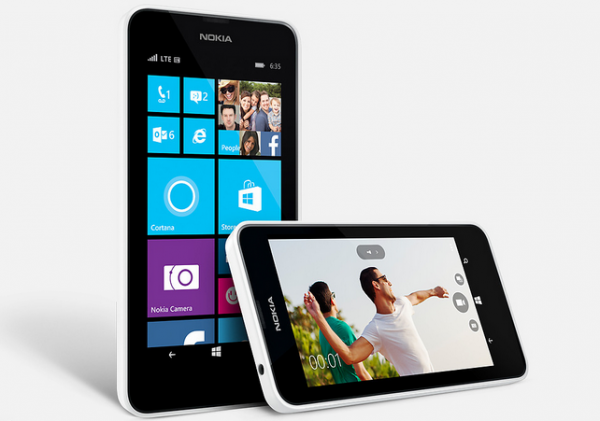 Now is a great time to be looking for a new Windows Phone 8.1 smartphone. The entry-level Nokia Lumia 630 is already available, while the Lumia 930 flagship will launch shortly, as will the more affordable Lumia 635. For those living in US, however, their options are far more limited.
The only Windows Phone 8.1 smartphone that is set to launch in US is Lumia 635. It will reach mobile operator T-Mobile, as well as its MetroPCS subsidiary, in just a couple of days. For Simple Choice customers, it goes for $7 per month for two years (the total cost is $168, when taking into account the $0 down payment).
It will be available first through Home Shopping Network, starting July 5, and through T-Mobile's online shop afterwards, starting July 9. MetroPCS customers will be able to buy Lumia 635 for less only days after, starting July 18, as it will be offered for $99 -- the "promotional price" is available both online and in "select" brick and mortar stores. So-called "participating" T-Mobile stores will also sell the MetroPCS version for $99, starting July 16.
Lumia 635 highlights include: 4.5-inch IPS display, glove-friendly, with a resolution of 480 by 854; 1.4 GHz dual-core Qualcomm Snapdragon 400 processor; 512 MB of RAM; 1,830 mAh battery; 8 GB of internal storage; microSD card slot (can house cards up to 128 GB in size); 5 MP back-facing camera with 720p video recording (there is no front-facing camera, however); Wi-Fi 802.11 b/g/n; GPS with Glonass; Bluetooth 4.0 and USB 2.0. The physical dimensions are 129.5 x 66.7 x 9.2 mm and weight is 134 grams.
T-Mobile also announces that both Lumia 521 and Lumia 925 will receive an over-the-air software upgrade to Windows Phone 8.1. There is a vague estimate for when this is expected to happen -- "later this year".