Save frames from any video with Batch Video to Image Extractor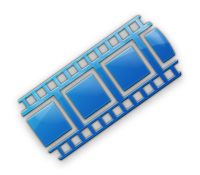 If you've taken a video which you'd like to share with others, it can often be useful to include a few frames as well. They'll give your recipients an immediate idea of the contents, and might help them find the movie again later.
Batch Video to Image Extractor is a free tool which can help by extracting image frames from one or more videos. At its simplest, just drag and drop your source videos, decide how many frames you need, and you're ready to go.
The program has several ways to define your frame frequency. It can extract every nth frame, a frame every x seconds, a defined total number of frames, even every frame if that's what you need.
By default these frames are saved at the source resolution, but this can be customized as required. You're also able to display these in a custom thumbnail grid, so rather than have 24 frames saved as separate files, the program could display them all in two 4×3 images (the row/ column resolution can also be whatever you like).
Choose your output format (JPEG, GIF, PNG, BMP, TIFF and others are supported), click Extract, and that's it: Batch Video to Image Extractor parses your video and saves the results.
The interface is, well, basic. We'd like to be able to play videos from the list by double-clicking them, remove them by pressing Del, maybe view the standard Explorer Properties dialog from a right-click menu, but none of that is supported here. Double or right-click as much as you like, nothing happens at all.
Output folder handling is annoying, too. We expected a path displayed in the main window, maybe defaulting to the source folder or wherever we chose last time. What happens instead is you're asked to browse to an output folder after clicking "Extract". The program doesn't remember your previous selection, either, so you may have to navigate to the same location, each and every time.
These are quite trivial issues, though, especially for a program which is still only at version 0.1.7. The reality is Batch Video to Image Extractor performs its core actions very well, and while the interface needs work, we expect it'll be much improved by version 1.0.