Where is Windows Phone most popular?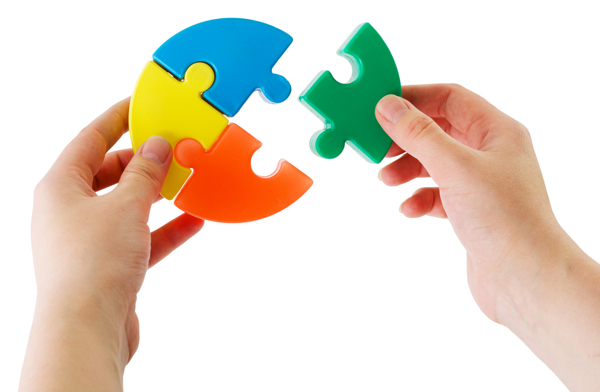 Following the launch of Windows Phone 8 in late-2012, Microsoft's smartphone platform has significantly increased its market share, reaching more consumers in more regions across the globe. Its rise can be attributed, for the most part, to sales of low-end handsets, like the affordable Nokia Lumia 520 and Lumia 625, which are prevalent in emerging markets.
So, it should come as no surprise that emerging markets make up roughly half the list of the 20 largest Windows Phone markets, according to a new report from Windows 8 and Windows Phone advertising network AdDuplex. The leader of the pack, however, is US, with 11 percent of the user base.
India ranks third with 7.5 percent, followed by Brazil with 6.9 percent of the user base. At the other end of the spectrum, there is Spain with 1.5 percent, Colombia with 1.3 percent and, lastly, Canada with 1.1 percent. Combined, the 20 largest Windows Phone markets account for 62.9 percent of the platform's user base. Other markets make up for the remaining 27.1 percent.
If we look at the latest regional figures from Kantar Worldpanel ComTech, we see Windows Phone's US market share is at 3.8 percent, as of May 2014. But, even so, we are still talking about many unit sales which add up to US' Windows Phone user base, as it is the second-largest smartphone market worldwide, after China.
China ranks sixth in AdDuplex's report, with 3.7 percent of the user base. There, Kantar Worldpanel ComTech says Windows Phone has a market share of 0.6 percent. Again, those sales add up.
France, where Windows Phone has a market share of 10.5 percent (the highest among the markets monitored by Kantar Worldpanel ComTech), comes in 13th place, according to AdDuplex, with 2.9 percent of the user base.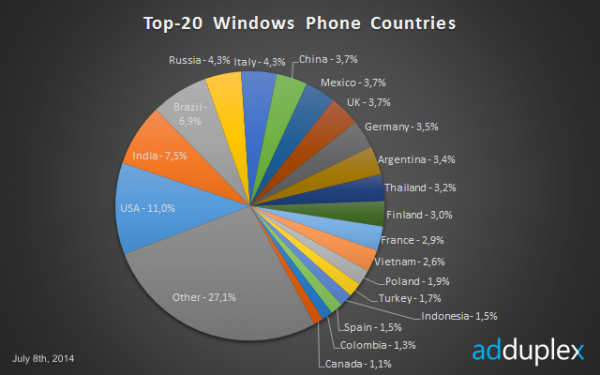 The figures are obtained from ad-related data collected from 200,000 users, using 11 "global" apps and games on July 8. As such, the accuracy of the results may vary, as AdDuplex says: "the dataset could still be affected by different ad strategies of the app publishers on a country-by-country basis and other factors".
Photo Credit: pzAxe/Shutterstock