79 percent of companies have blamed network problems on the wrong IT group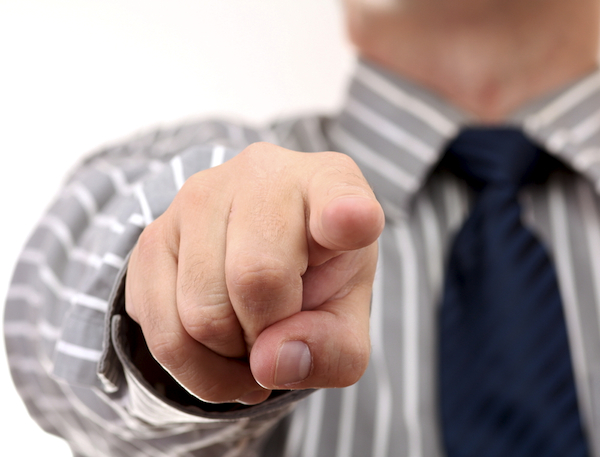 With today's increasingly complex network environments it's often hard to pinpoint the exact cause of problems. According to a new survey by network specialist Emulex this often leads to incorrect reporting to management.
The study of 547 US and European-based network and security operations professionals found that 45 percent of IT staff monitor network and application performance manually, instead of implementing network monitoring tools.
This has resulted in 77 percent of those surveyed having reported information to their management teams that turned out to be wrong. 79 percent admitted to attributing the cause of network events to the wrong IT group.
A staggering 87 percent found that they'd had to report the cause of a network event without having the information to be completely accurate. Also 73 percent of those surveyed said that they had currently unresolved network events.
This is against a background of increasing security events with 81 percent saying they'd experienced some sort of breach in the past year, and more demands for mobility with 84 percent having implemented BYOD over the last 12 months.
Yet 26 percent of European respondents said they have no plans to monitor their network for performance issues related to BYOD. When added to the fact that 45 percent of organizations are manually monitoring the performance of their networks, Emulex says the growing amount of mobile device-generated traffic is on pace to overwhelm enterprise networks.
"IT is facing new challenges related to the growing use of software-defined networking, virtualization and higher performing networks, as well as increasingly more sophisticated attacks on company IT assets," says Shaun Walsh, senior vice president of marketing at Emulex. "The clear message from this survey is that one of the best tools for SecOps and NetOps professionals to have at their disposal is 100 percent network visibility that is tied to their detection management systems and it's the combination of proactive management and the ability to do forensic analysis that will give these IT professionals the right tools to maximize application delivery, protect their corporate assets and avoid the IT blame game".
The full study is available on the Emulex site and there's a summary of the findings in infographic form below.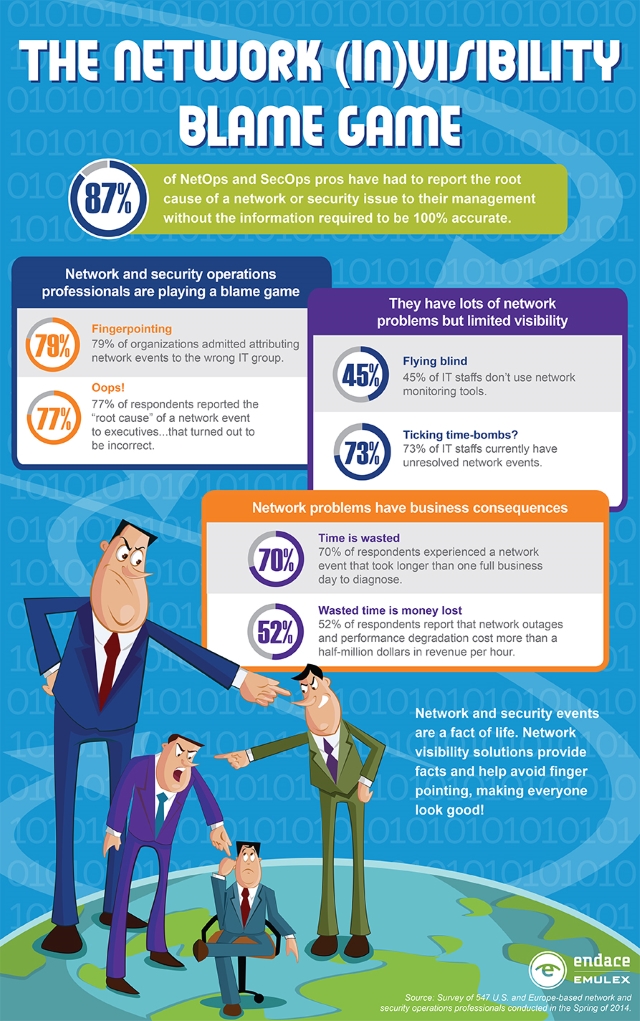 Image Credit: zwola fasola/Shutterstock