Microsoft offers affordable Nokia Lumia 635 and Fitbit Flex bundle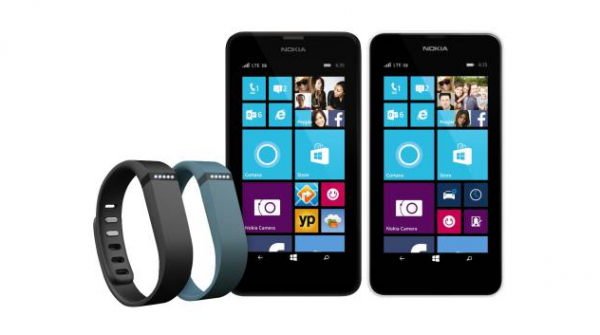 Now that Windows Phone 8.1 has scored a huge win by receiving support for Fitbit wearables, Microsoft is giving prospective Nokia Lumia 635 buyers the option to purchase a bundle that also includes a Fitbit Flex activity tracker.
The bundle, that starts at $148.95, is good for both the AT&T and T-Mobile versions of Lumia 635, that cost $99 and $129, respectively, on Microsoft Store when purchased individually. Flex goes for $99.95 alone on Fitbit's site. That equates to savings of $50 when buying the two devices as a bundle on Microsoft's online and brick and mortar shops.
The bundle includes a black AT&T or white T-Mobile Lumia 635 and a Flex in a color of the customer's choosing. Both versions of the Windows Phone 8.1 device are offered off-contract in the bundle. You have until September 1 to take advantage of this deal (or, of course, "while supplies last").
Lumia 635 highlights include: 4.5-inch IPS display, glove-friendly, with a resolution of 480 by 854; 1.4 GHz dual-core Qualcomm Snapdragon 400 processor; 512 MB of RAM; 1,830 mAh battery; 8 GB of internal storage; microSD card slot (can house cards up to 128 GB in size); 5 MP back-facing camera with 720p video recording (there is no front-facing camera, however); Wi-Fi 802.11 b/g/n; GPS with Glonass; Bluetooth 4.0 and USB 2.0. The physical dimensions are 129.5 x 66.7 x 9.2 mm and weight is 134 grams.
Flex allows users to keep track of distances, steps, calories and monitor sleeping habits.