Amazon Fire TV adds new services, including MLB and Disney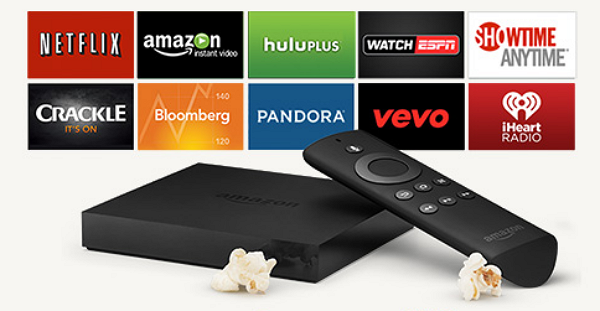 Baseball season is in full swing and marching steadily towards the playoffs, and football is now in pre-season, making it a great time to have easy access to sports information. Now those who have joined, or will soon join, the Amazon ecosystem with a Fire TV, are going to get just that, along with other services as well.
The retailer announces the addition of MLB.tv, WATCH Disney Channel, WATCH Disney Jr., Animal Planet Live, and the WWE Network. "Customers are loving the selection on their Fire TV, telling us how easy it is to watch their favorite movies and TV shows, listen to music, and play games in their living room. And because of that, developers continue to bring great apps to the platform, with app selection more than doubling since launch", says Steve Rabuchin, Vice President of the Amazon Appstore.
More games have also been added -- we told you about Flappy Birds Family recently, but also added are Dungeon Quest, Castle of Illusion starring Mickey Mouse, The Wolf Among Us, Grand Theft Auto: San Andreas and The Bard's Tale.
Amazon is teasing additional content that is coming throughout the last part of 2014. Services will include WATCH ABC, WATCH ABC Family, NFL Now, A&E, Lifetime, Outside TV, Young Hollywood, North Face TV, Fashion TV, Green TV and Dailymotion.
If you have the tiny set-top box then visit the app store now to check out the new content, and keep an eye out for the rest that is on the way.