Pebble releases 3 new watch colors, limited time offer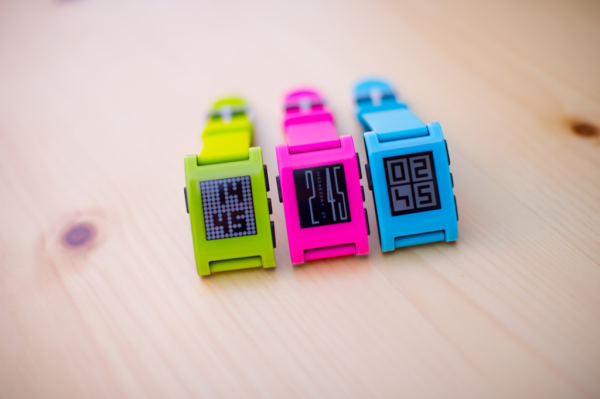 Pebble, a smartwatch maker that was formerly a Kickstarter darling, is on the market, and has been for a couple of years. Little has changed, though the company did release a new version earlier this year, called Pebble Steel. Now there is yet another variation, this time resembling the Swatch of the 80's (yes, I know it's still around).
The company previosuly asked customers to choose the colors they wanted to see. "#ColorMyPebble received thousands of submissions as Pebblers flexed their creative muscles and made their voices heard. Narrowing down everyone's color ideas to two winners was tough—there were so many shades to love! Orange and Grey emerged triumphant, but we couldn't shake the desire to produce new colors one day for Pebblers who wanted more", the company announces.
That was the basis for what is now being released -- the company has made available, in limited quantity, Fresh Green, Hot Pink, and Fly Blue. These are only on sale as long as the supplies last. Each comes with a matching wristband.
Pebble also gave a bit of insight into what customers can expect in the future -- "The Weather Channel app is the company's first partnership with either a watch or wearable tech brand, and we're excited to share more about our work together in the coming weeks".
Customers can order one of the new limited edition smartwatches from the website. Each is available for $150, which is a bit cheaper than the new Androidwear watches.