Microsoft Surface Pro 3 coming to 25 new markets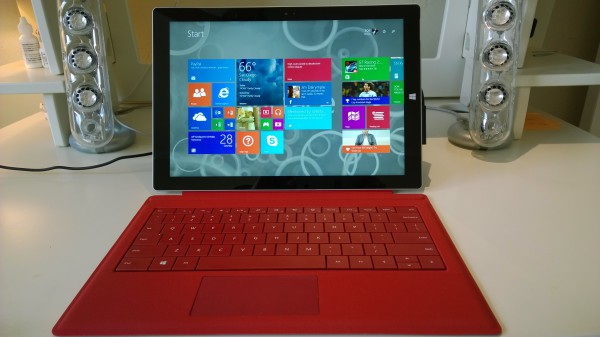 For some strange reason, Microsoft is repeating the same mistake over and over again -- whenever a new Surface tablet is launched, its availability is limited to a low number of markets. No surprise then that the lineup is a sales flop. Consumers may like what they're seeing, but if they cannot buy Surface they will get something else. I know I've been there. Fortunately, not long after launch, Microsoft fixes this problem.
Less than two months after it went on sale, Surface Pro 3 is finally heading to 25 new markets, announces Microsoft's Brian Hall. Prospective buyers will be able to get all variants of the slate (starting with the entry-level Intel Core i3 model and the Intel Core i7 flagship), from the end of this month.
From August 28, in addition to Canada, Japan and US, Surface Pro 3 will also be available to purchase in Australia, Austria, Belgium, China, Denmark, Finland, France, Germany, Hong Kong, Ireland, Italy, Luxembourg, Malaysia, The Netherlands, New Zealand, Norway, Portugal Singapore, South Korea, Spain, Sweden, Switzerland, Taiwan, Thailand and UK.
In the said markets, Hall states that Surface Pro 3 will be offered via Authorized Device Resellers, Microsoft's own online store, and Surface retail partners. Impatient buyers can pre-order now, unless they wish to do so in China, Japan, Korea, Malaysia, Thailand and Taiwan, where pre-orders are not accepted.
Surface Pro 3 highlights include: 12-inch ClearType touchscreen display with a resolution of 2,160 by 1,440; Intel Core i3, i5 or i7 "Haswell" processor; 4 GB (Core i3, 128 GB Core i5 models) or 8 GB of RAM (256 GB Core i5, Core i7 models); Intel HD Graphics 4200 (Core i3), 4400 (Core i5) or 5000 (Core i7); 64 GB (Core i3), 128 GB (Core i5), 256 GB (Core i5, Core i7) or 512 GB (Core i7) of internal storage; microSD card slot; Wi-Fi 802.11 a/b/g/n or ac; Bluetooth 4.0 Low Energy; 5 MP cameras with 1080p video recording; USB 3.0 port; mini DisplayPort; Surface Pen (stylus); Windows 8.1 Pro; physical dimensions of 292.10 x 201.42 x 9.14 mm; weight of 0.79 kg.
On top of Surface Pro 3, Microsoft is also making available Surface Pro 3 Docking Station. The accessory launches in US on August 15, for $199.99, and will reach other markets by the end of September. Of course, folks can also get a dedicated Type Cover keyboard with their Surface Pro 3, which costs $129.99 in US.
Photo Credit: Joe Wilcox