NFL Now comes to Roku, Fire TV, Xbox One and other platforms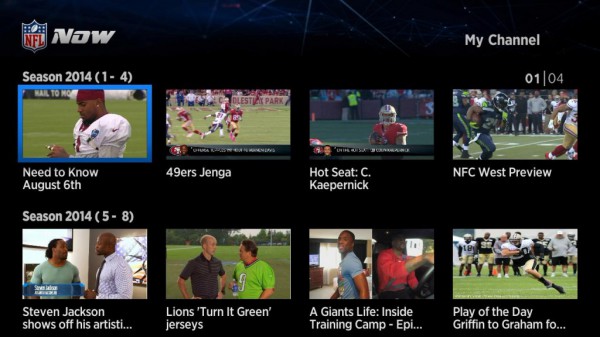 The NFL pre-season in now underway, with the Hall of Fame game behind us, and several games apiece awaiting every team. But the NFL is also about videos -- both highlights and interviews, even fans can get in on some of the action.
That is arriving on multiple platforms beginning now -- as in NFL Now. The league today rolls out the new app and it took the smart path of making it available on many different platforms. Regardless if you are on a PC, Roku or Amazon Fire TV, you can get in on the action.
"Available across Internet-connected devices, NFL Now will be personalized for each fan's interests, allowing them to follow the NFL how they want, where they want, when they want. Users will indicate their favorite team, fantasy players and which videos they like and dislike. The content stream will dynamically personalize each user's viewing experience to deliver a customizable news, analysis and highlights offering for NFL fans around the world. Additionally, NFL Now will provide users with access to the deepest vault of on-demand NFL video content available anywhere", the league states.
The league is also partnered with Verizon, so customers on that mobile carrier can get in on the action, "NFL Now is another way Verizon will bring the content our customers want to see to them, especially over the nation's largest and most reliable 4G LTE network," says Brian Angiolet, vice president of marketing communications at Verizon Wireless.
Xbox One customers are not left out, and apps will be available for those using iOS and Android phones and tablets, as well.
The NFL did not mention pricing, but Roku is claiming the app will cost $1.99 for those in the US and $4.99 for folks in other locations. This will, perhaps, vary by platform -- it does not yet show up on my Fire TV to check.