The story-driven Superhero Workout app makes getting fit super-fun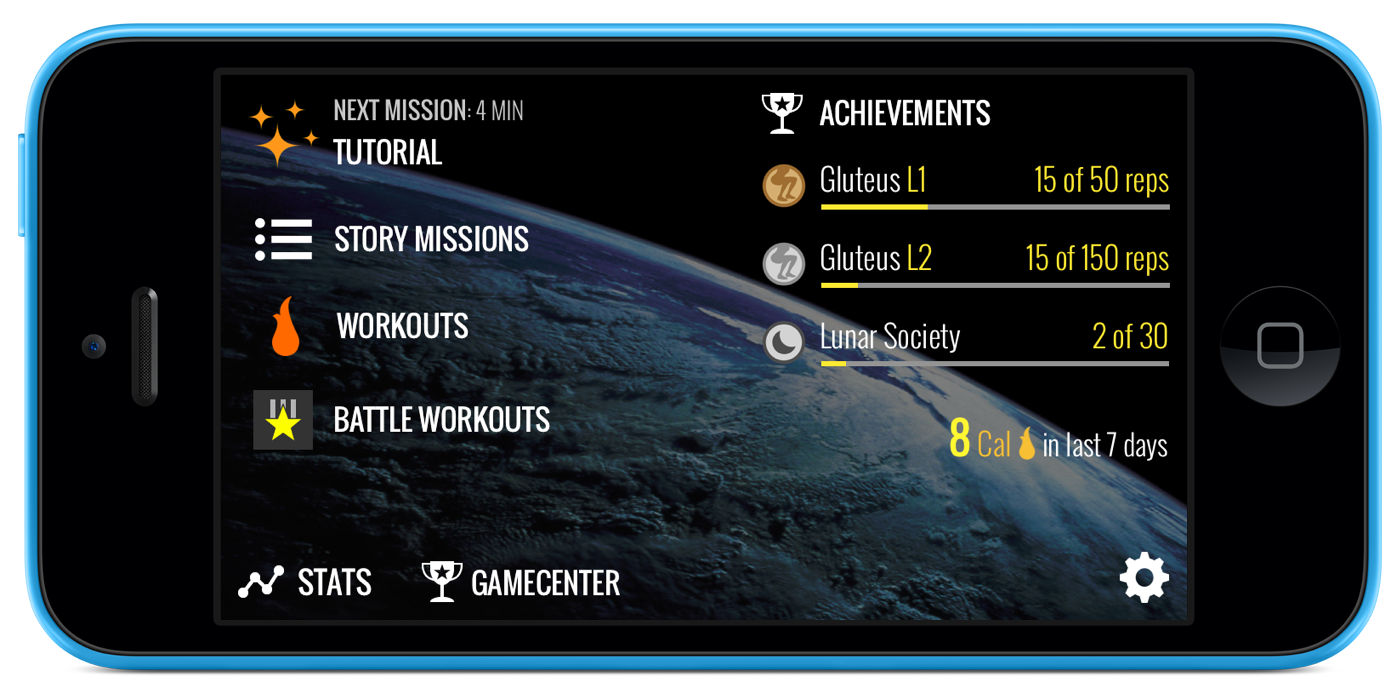 There are hundreds of fitness apps available for iOS and Android and, I suspect, like fitness equipment, many people buy them with the best of intentions, but then never use them. I'm a prime example. Although I use running apps like Zombies, Run! and Runtastic on a regular basis, most of the workout apps I own see far less action (the one exception being Runtastic PushUps which I use daily).
However, Six to Start -- the creator of story-driven apps like Zombies, Run! and The Walk -- has come up with a workout app that people will actually want to use. Superhero Workout uses camera-based motion tracking to record the reps as you exercise, and marries it with a thrilling sci-fi story. Punches become plasma blasts, abdominal crunches charge your AEGIS One battlesuit's reactor, and you can brace yourself from incoming debris with a wall sit...
The game includes 20 missions (each lasting between 17-25 minutes) and 12 high-intensity workouts of varying lengths. There's also an 'endless' interactive Battle Workout. Over 40 bodyweight exercises, including punches, pushups, jumping jacks, burpees, power squats, and tricep dips, are tracked in the game. You don't need any special equipment, but some exercises do require use of a wall or chair.
Adrian Hon, CEO of Six to Start, said, "We know how difficult it can be to motivate yourself to work out every day, so we created a new kind of app that's more exciting and interactive than anything else out there. Who doesn't want to become a superhero and save the Earth from alien invaders -- and get fit in the process?"
Matt Wieteska, lead writer and audio director, said, "Our story captures everything we love about superheroes and sci-fi: fighting against impossible odds, flying through exploding alien space-ships, saving the world by the skin of your teeth. Superhero Workout shows what happens when you assemble a team of amazing writers, actors, sound designers, and developers to create a game that's full of thrilling adventures, utterly disgusting aliens, and exciting workouts. We can't wait for you to become AEGIS One".
The app is currently only available for iOS, but should hit Android phones and tablets in the fall. I've tried it out on both iPhone and iPad, and it's definitely better on the latter, just because of the size of screen. What's cool is it can be used with Apple TV, so you can see what's happening on the big screen. Chromecast support is planned for the future.
So what's it like to use Superhero Workout? Very entertaining. I'm only a few missions in, but I'm enjoying it. The story is well written, and involving, as I've come to expect from Six to Start.
You place your device around six feet (two meters) away from where you're exercising, so the front facing camera can track your movement. I was a little skeptical about how accurate the motion tracking would be, but actually it's pretty good. You can fool it by pretending to do exercises, of course, but it records your movements as well as can be expected. It's better at tracking some exercises than others, and how and where you position your device can have a bearing here.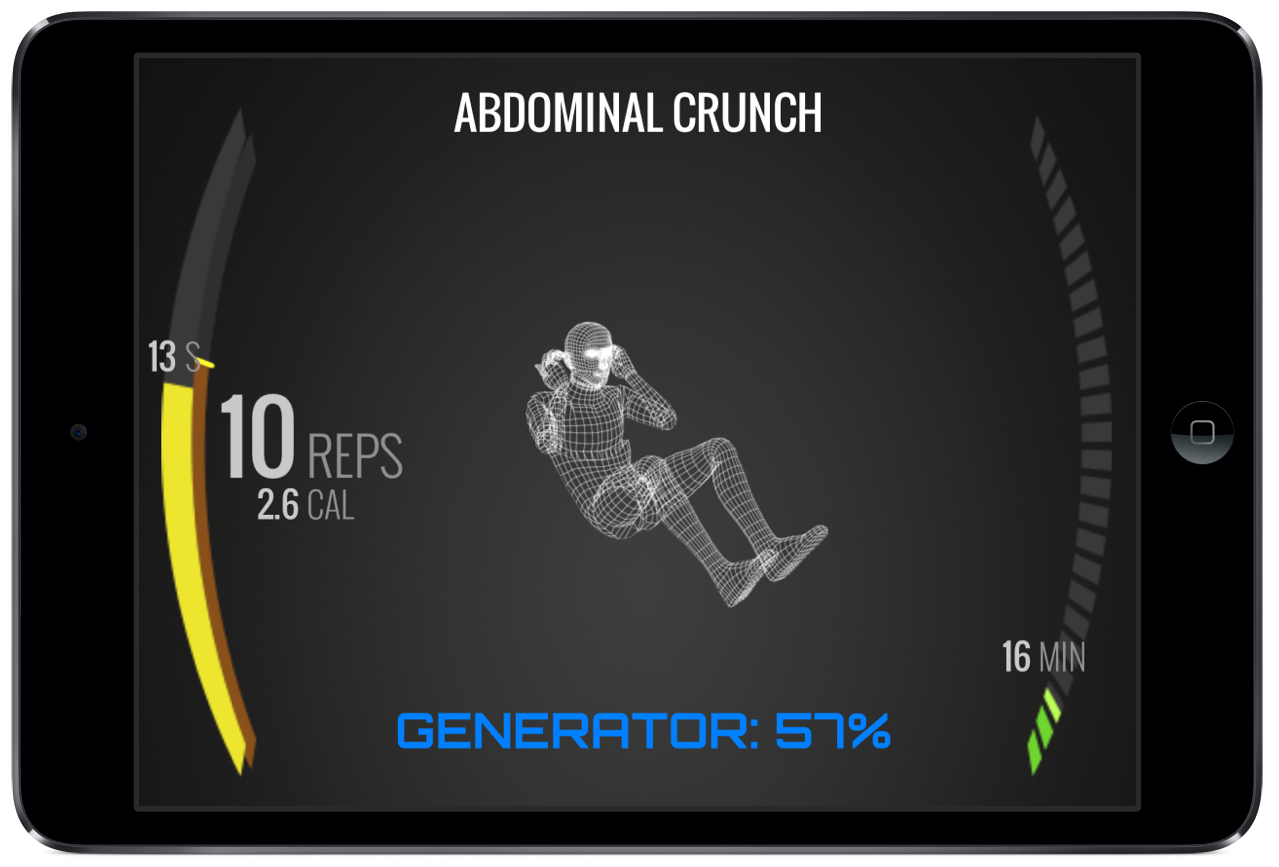 For exercises where you're standing up, you'll need to position your phone or tablet on a table. For exercises where you're on the ground, you'll need to move it to floor level. The style of the workouts are very similar to the popular "7 Minute Workout", where you're doing bursts of high intensity interval training, and you get just long enough between each exercise to reposition your device as instructed (and catch your breath).
As well as tracking your movements the app records the calories you burn (you can specify your weight to help with accuracy) and view the time and energy you've expended via a stats screen. Stats can be filtered by exercise type (all, core, full, lower and upper). Missions/workouts you complete can be shared on Facebook and Twitter, and there are plenty of achievements to unlock as you advance through the missions too.
If you require a little motivation to get exercising, then definitely give Superhero Workout a try. It's in the App Store now, priced at $4.99.