Lian Li unveils weird-looking PC-Q19 brushed aluminum Mini-ITX case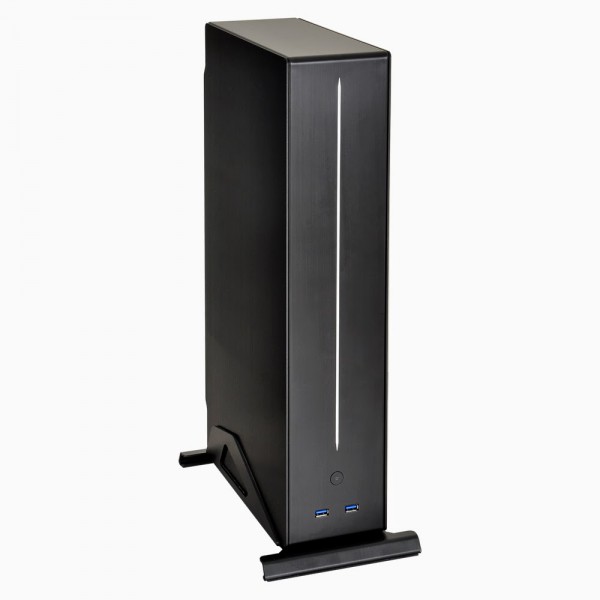 It is often said that variety is the spice of life, so it is appreciated when a manufacturer takes a risk on a product design. Even though I am a Ford man, I was a huge fan of the Honda Element -- a boxy cross-over vehicle. Many people thought it was ugly and ultimately, the manufacturer stopped making it. However, I thought it was pretty and sexy. In other words, beauty is in the eye of the beholder -- what is ugly to some is pretty to others.
Today, popular case manufacturer, Lian Li, shows-off a new Mini-ITX case, called the PC-Q19. It is tall, skinny and weird-looking and I love it. However, I predict that it will be quite the polarizing design, just like the Honda Element. Do you think it is ugly or pretty?
"The 22L PC-Q19 has a slim profile of 160mm (6.2"), and supports the essential hardware for those looking for a sleek build for the home or office. This aluminum chassis can support up to three 2.5" drives and 1 3.5" drive. A VGA card up to 220mm (8.6") can sit in the middle of the chassis thanks to the included riser card and adds graphics power to the build. The PC-Q19 supports SFX power supplies, and extension cables may be needed for some PSU models", says Lian Li.
The manufacturer further explains, "the PC-Q19 can be positioned horizontally or vertically, depending on the user's preference. When in the horizontal position, four rubberized feet are included to minimize vibrations. For those that prefer the PC-Q19 to be in the vertical position, a stand with rubberized grips secures the chassis into place".
Whether you are looking to build a HTPC or small workstation, the PC-Q19 seems to be a winner. However, not all people will love the design. If you want something flashy that lights up, look elsewhere. If you want a svelte chassis that looks professional and offers much functionality, you should definitely give it a look.
Do you think it is sexy or ugly? Tell me in the comments.