BitTorrent Sync gets an upgrade, includes large file sharing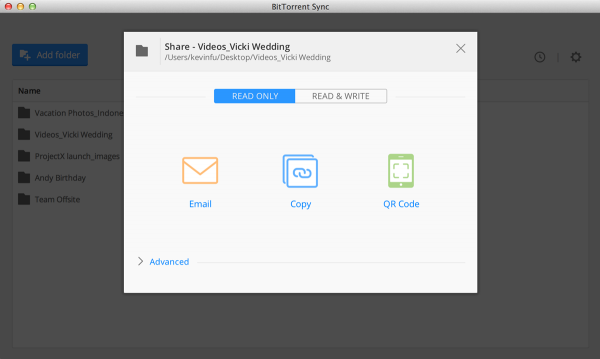 BitTorrent Sync has gone from alpha to beta to full release. Along the way it has become one of the best and most secure sync apps, with security largely because of its decentralized nature. Now the service is getting a major update that adds even more features to the platform.
BitTorrent is introducing large file sharing, allowing something like an entire folder full of photos to be shared with a group of friends and family. With the new work-flow that has been built for version 1.4, customers don't need to set up an account. "There's two ways to send a link, via email or copying it to your clipboard (so you can send using any communications tool of your choice)", Erik Pounds, vice president of product management, explains.
Recipients just need to click that link and the service will walk them through a few simple steps to get them started. It's an easy process and nothing is stored in the cloud, so access to your files in completely controlled by you.
There is also a completely redesigned user interface in the new version 1.4. This includes a customizable folder list. This can display exactly what the user chooses, as far as status and information.
Finally, BitTorrent touts some numbers -- more than 10 million user installs of the service and over 80 petabytes of data transferred. The organization points out that "anecdotally, that equals the storage capacity of 2.5 million 32GB iPhones".
BitTorrent Sync version 1.4 is available for free and runs on Windows, Linux and OS X. An updated version for NAS customers is promised to be on the way. You can find the latest update here.