Project Wing is Google's drone-based goods delivery system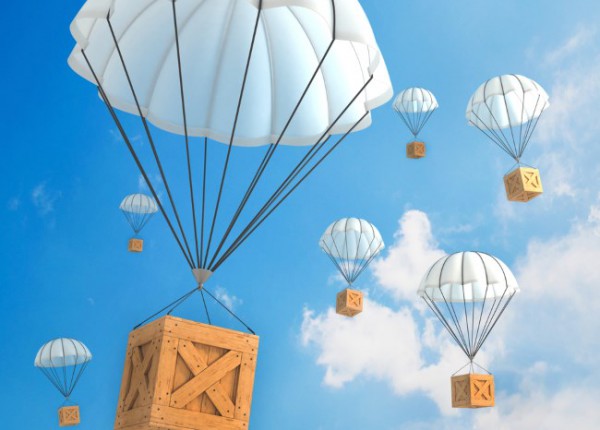 Drones tend to be associated with surveillance and crowd control, but Google is the latest firm to express an interest in using the unmanned machines as a delivery service. Facebook has previously talked about using drones to "deliver the internet to everyone", and Amazon has also toyed with the idea, but now the search giant wants a piece of the action. The company's development team, Google X, has been beavering away on a delivery system powered by drones, and details of how it works have now been released.
Unlike other drones that tend to take a quad-copter design, Google's take on the idea sees a merging of a plane with a helicopter. Fitted out with a single wing and four propellers which move into different positions when flying, the drones have a housing unit for packages in the center of the wing. The Atlantic has a great deal of background about the project and it looks as though rather than being used to ship things that shoppers have bought, it is more likely to be used to help in disaster areas where aid is needed.
Tests in Australia have already shown that the drone system can be used to deliver "a first aid kit, candy bars, dog treats, and water", but the hope will obviously be that they could be used to deliver other goods quickly and efficiently. Although Google is publicizing its drones, it is still very much a work in progress. Partners are being sought to work with Google, and interested parties are invited to get in touch.
Think the whole thing sounds like a little pie in the sky? Google has a video for all the unbelievers to help show that it is serious.
Photo credit: vipman / Shutterstock