Mark Zuckerberg details Facebook's plans to deliver internet to everyone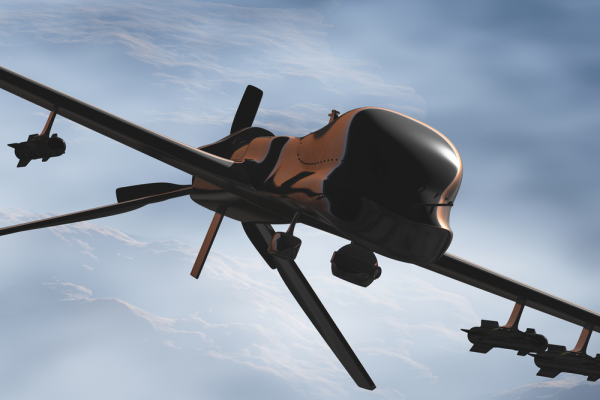 Internet is a basic human right, or so the United Nations tells us. To that end, companies like Google are testing such solutions as balloons to bring access to remote locations, while others are using alternative measures, such as satellites.
Facebook is going a bit further, apparently. An announcement from Mark Zuckerberg made me check my calendar to be double sure it wasn't April 1st. The CEO details the experimental work being done by the company's Connectivity Lab. "Today, we're sharing some details of the work Facebook's Connectivity Lab is doing to build drones, satellites and lasers to deliver the internet to everyone", Zuckerberg states in a Facebook post.
When I mentioned this in the BetaNews newsroom, my colleague Ian Barker simply replied "Isn't it missing a bit? ...deliver the internet to everyone, whether they want it or not". It is certainly a fair point, as there likely are people who do not want it, though I suppose they aren't going to be forced to use it, just "encouraged".
The company is working with internet.org to make the project reality, and has already been testing solutions in a pair of nations -- Paraguay and the Phillipines. Zuckerberg brags that this experiment has already found success, doubling the number of mobile data customers by adding three million new customers.
"We're going to continue building these partnerships, but connecting the whole world will require inventing new technology too. That's what our Connectivity Lab focuses on, and there's a lot more exciting work to do here", he goes on to promise.
To bolster the efforts, the Connectivity Lab has brought in people from NASA Jet Propulsion Lab and the Ames Research Center, as well as the folks behind Zephyr, the solar-powered plane that broke the record for "longest flying solar-powered unmanned aircraft".
This whole thing certainly sounds futuristic. Satellites are already used for internet access, though there are problems with latency. Drones and lasers, on the other hand, bring rather bad visions to mind, so this will be interesting to keep an eye on. When a member of an Amazon indigenous tribe Likes my story then I guess we'll know it was a success.
Image Credit: boscorelli /Shutterstock