Hey, do you know that Sony also has new Android flagships?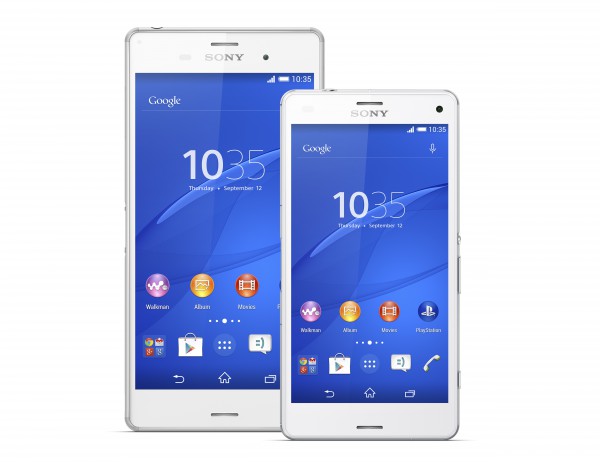 With all eyes on Samsung, which just unveiled Galaxy Note 4, Galaxy Note Edge and Gear VR, I am genuinely surprised that Sony has decided to showcase its new flagship Xperia devices on the same day as its South Korean rival. Why? Because Samsung commands more attention from the tech media, due to its Android pack leader position. And that can only leave Sony fighting for scraps.
Nonetheless, mere hours after Samsung's Unpacked 2014 Episode 2, Sony took the wraps off its new Xperia Z3, Xperia Z3 Compact and Xperia Z3 Tablet Compact. Oh, there's an Xperia E3 too, which is designed to compete in the low-end market, like Nokia Lumia 530. But, let's talk about the premium Xperias now, which are far more intriguing.
Sony is not shying away from offering flagship-worthy hardware in a smaller-than-usual body, proof being that it is replacing Z1 Compact with Z3 Compact as its new, well, compact flagship. The latter features a 4.5-inch IPS display with a resolution of 720 by 1,280, is powered by a 2.5 GHz quad-core Qualcomm Snapdragon 801 processor with 2 GB of RAM, and has a 20.7 MP main camera sporting a large sensor (1/2.3") and high ISO capabilities (up to 12,800 ISO -- the highest of any smartphone, apparently), just to name a few of its main features.
Speaking of the main camera, it has a wide-angle lens, of 25 mm in full-frame terms. Needless to say, as Sony says, you can fit a lot in the frame with it (if, of course, that's your goal; otherwise, you can digitally zoom in at up to 8x). Video recording happens in 4K, with stabilization (likely of the software kind). The secondary camera is a 2.2 MP unit, which can take 1080p video and, also, stills; it's capable of ISO 3200, which makes it fine for light light use (for a secondary camera, that is). On paper, it looks like Xperia Z3 Compact will make some photography fans happy.
Here is what else you should know about it. Xperia Z3 Compact is IPX5 and IPX8-rated, which means it's waterproof (not water-resistant like other devices), and, as Sony calls it, "dust tight" thanks to its IP6X rating. You can keep it under water at less than 1.5 meter deep for up to 30 minutes at it will be fine. That's great for taking it in the pool, assuming all of its port flaps are closed.
It also supports 4G LTE cellular networks (naturally), has 16 GB of internal storage and a microSD card slot (supports cards up to 128 GB in size), Bluetooth 4.0, and NFC. Xperia Z3 Compact plays well with Sony's PlayStation 4, and offers Sony's branded apps and user interface on top of Android 4.4 KitKat.
It weighs 129 grams, and measures 127.3 x 64.9 x 8.64 mm. It will be available this fall, in black, green, orange and white. There are no details surrounding pricing now, but expect it to cost less than its bigger brother, Xperia Z3.
Xperia Z3 is nearly identical to Xperia Z3 Compact, except for a couple of -- very important -- differences. First of all, it's much heavier and bigger at 152 grams and 146.5 x 72 x 7.3 mm, respectively, thanks to its larger 5.2-inch IPS display which boasts a higher resolution of 1,080 by 1,920. Those are to be expected from a typical Android flagship in 2014. It also packs more RAM at 3 GB, and a bigger 3,100 mAh battery. It will be available around the same time as Xperia Z3 Compact, in black, copper, silver green and white. But, the core recipe remains the same as far as the rest is concerned, which is a good thing.
Much of this can also be said about Xperia Z3 Tablet Compact. It may have an 8-inch IPS display with a resolution of 1,200 by 1,920, an 8.1 MP main camera, a 4,500 mAh battery, but the rest of the hardware is shared with Xperia Z3. It is, of course, heavier and larger than the smartphone, at 280 grams and 213 x 123 x 6.4 mm. Availability is slated for this fall, in black and white only.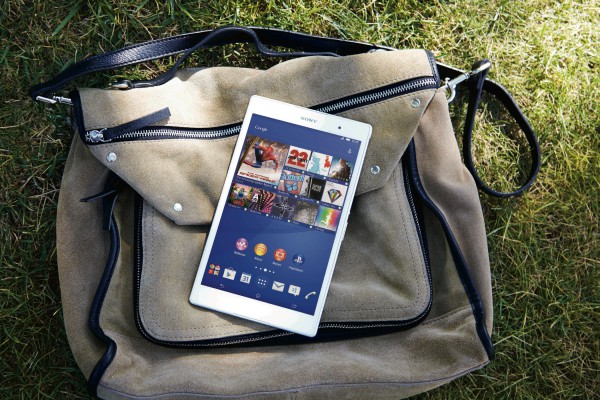 The common denominator between Xperia Z3, Xperia Z3 Compact and Xperia Z3 Tablet Compact is the gorgeous design and, as it's easy to point out, the surprise lack of a better Snapdragon 805 processor, like Galaxy Note 4 has. Despite that shortcoming, Sony must be commended for nicely combining premium materials, like glass, to deliver some of the best looking smartphones and tablets around. Too bad they didn't get their chance to truly shine today.